COVID-19 In Saudi
Saudi Arabia Is Suspending Travel To And From UAE And A Few Other Countries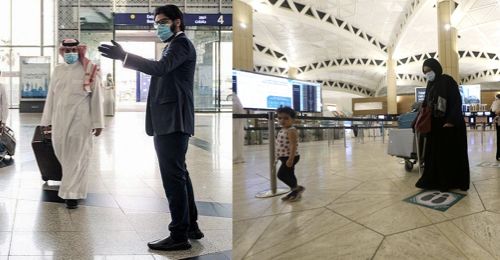 Saudi Arabia is banning travel, without prior permission, to and from the UAE, Ethiopia and Vietnam, over concerns about the spread of more infectious variants of the coronavirus.
The announcement was made by the Ministry of Interior on Saturday.
Flights to and from these three countries will be suspended from Sunday (July 4), at 11 pm
#عاجل #الداخلية: 2- إيقاف الرحلات الجوية بين الدول الممنوع السفر منها وإليها، وتطبيق الحجر المؤسسي على جميع القادمين منها مواطنين وغيرهم.https://t.co/soaFddSxlC#واس_عام

— واس العام (@SPAregions) July 2, 2021
All travelers, including Saudi nationals, arriving in the Kingdom after this date will have to undergo mandatory institutional quarantine.
The restrictions, however, will not apply to travellers who have visited and left the countries (or any other country on which Saudi Arabia has imposed a travel ban) at least 14 days before arriving in the Kingdom.