Community
A Saudi Woman Who Took Part In The Camel Festival Is Clapping Back At All Those Who Raised An Eyebrow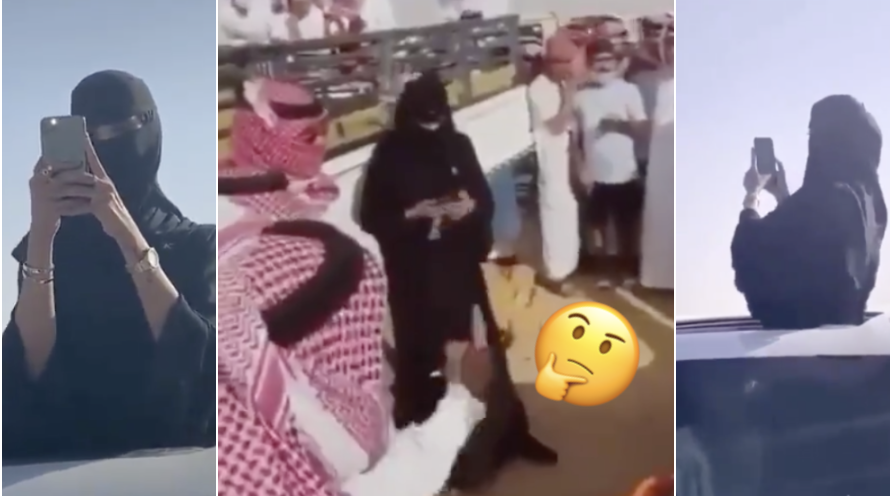 In new day Saudi Arabia, women can do anything men can – including taking part in one of the world's biggest camel festivals.
But that doesn't mean that seeing a woman in what has traditionally been a men-dominated area doesn't get some reactions out of people
And this is exactly what happened to Rasha Abdullah, a camel owner who took part in the King Abdulaziz Camel Competition this year. And sure enough, it got some reactions
Rasha Abdullah states that she inherited her interest in camels from her family in general, in particular, her late father, who brought her up to love camels.
In one of her media interviews, Rasha says that she is the daughter of a wealthy man, and her love for camels allows her to invest in what she calls a very profitable market. She claims that she also got two deals out of participating in the festival.
البنات يقولون يعني نياقك لونها اصفر نفس تيشيرت النصر 😍😂😂😂

في التغريده القادمه بوضح
وش اللوان الابل بالصور
بسحبكم لعالمي الخاص
في حب الابل بعطيكم معلومات 👌 pic.twitter.com/oVykadLY8n

— رشا العبدالله . (@T_50M) October 11, 2020
More power to her!
سيدة تخوض مزاد الأبل في حفر الباطن اثارت جدلًا واسعًا. pic.twitter.com/Xoe2gMiX6V

— وش سالفة الهاشتاق؟ (@AbtTrend) October 10, 2020