Latest
The UAE Is Just As Excited About Saudi's 90th National Day As Saudi!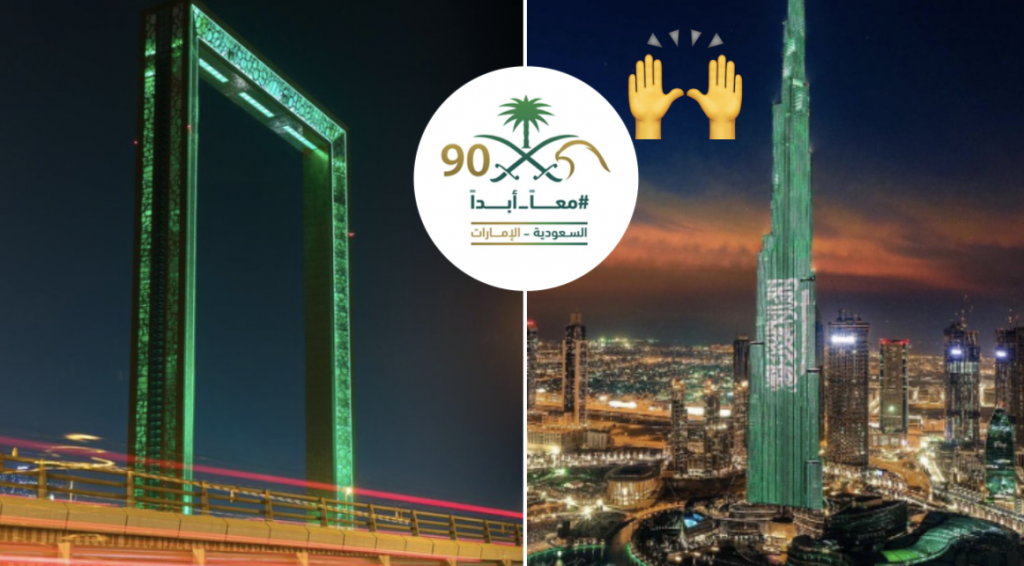 The UAE is ready to celebrate Saudi Arabias' national day on September 23, and will hold celebrations in most of the emirates of the country.
This year, the UAE Government Media Office launched the official slogan for the 90th Saudi National Day celebrations with their well-known slogan "Together forever," and the office's official account said in a tweet on Twitter:
In order to strengthen the spirit of brotherhood, friendship and common destiny between the two brotherly countries, the UAE Government Media Office adopted the official slogan for the participation of the brothers.
We witnessed the past years very huge celebrations, especially in Dubai and Abu Dhabi, which indicate the strong relationship between the two countries, praise be to God.
The Minister of Culture and Youth announces the establishment of initiatives to celebrate the National Day with the efforts of the UAE and Saudi youth from the Federal Youth Foundation
Everywhere in the Emirates, the UAE celebrates big celebrations as if it's their own National Day
Even outside the Emirates 😍