Announcements
If You're Driving From Sharjah to Dubai You Can See Live Traffic Updates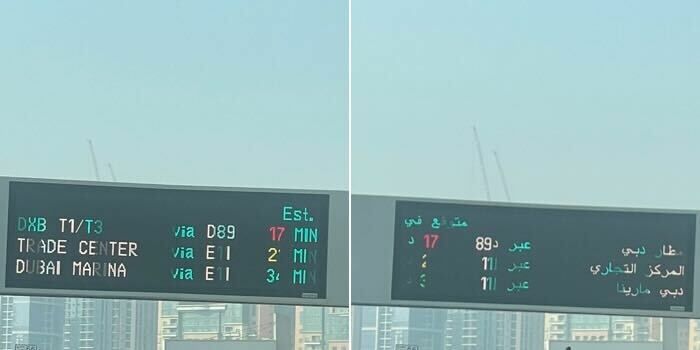 Sharjah drivers know better than anyone how frustrating the traffic can be. Which is why you might like this little road update…
If you are driving from Sharjah to Dubai via Il Ittihad Road then you can see how long it will take to reach your destination. The time is live and updates according to the amount of traffic on the road. Now it's not certain how long it will last, so take advantage of it whilst you can!
The screen is shown before the Mamzar Toll in Sharjah on Al Ittihad Road. You will see some of the most popular destinations with an estimated time of arrival and the suggested route.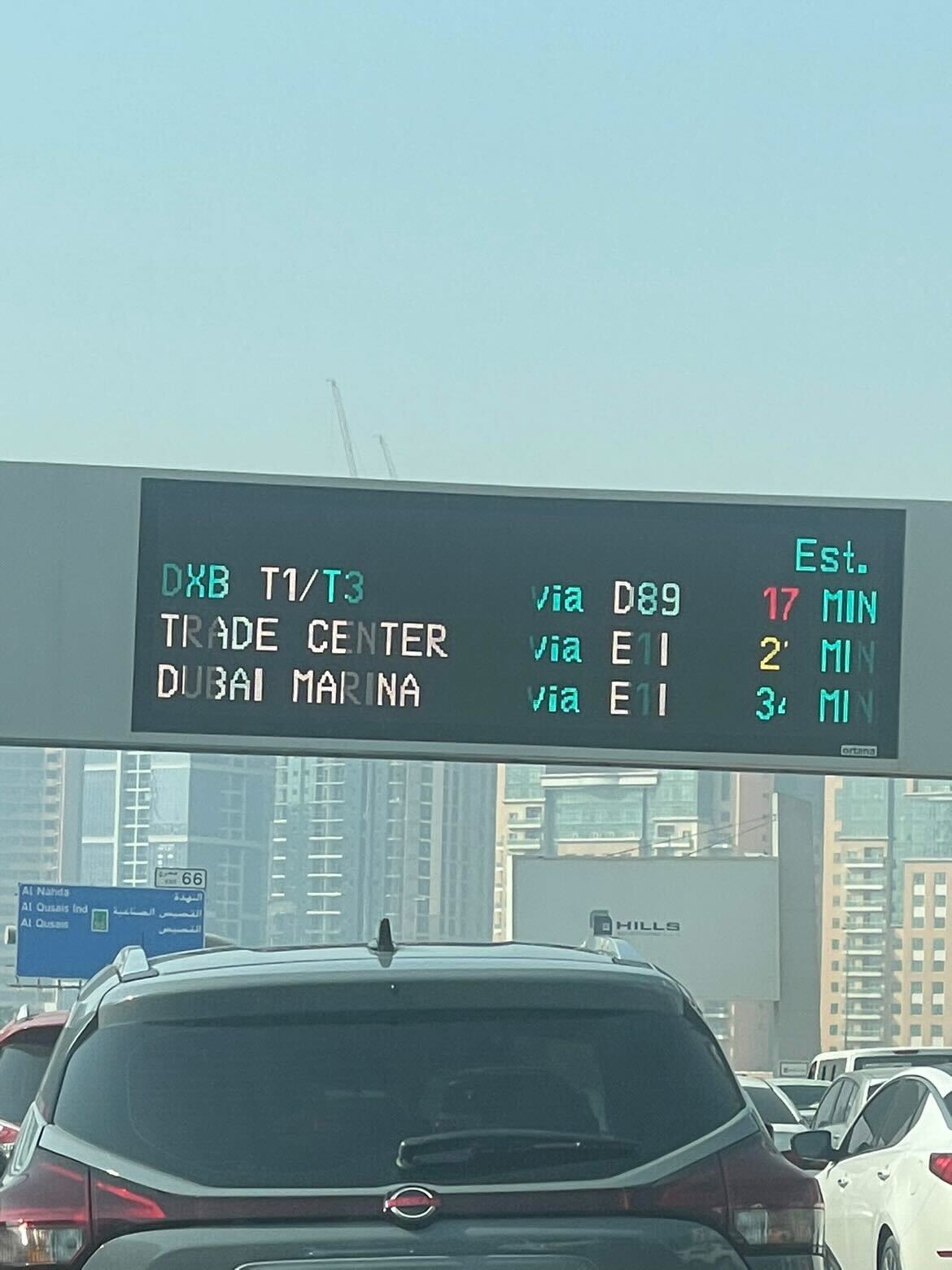 The same information is also projected in Arabic
This information was shared by @mad_malabari on the @LovinSharjah page so don't forget to tag us or share any updates on social media!
Hopefully this information will help you on your upcoming drives to Dubai! Unless of course you relate to Moe from The Simpsons (sadly)