Feature
Tickets For The Saudi Arabian GP Are Still Up For Sale And Here's How Much They Cost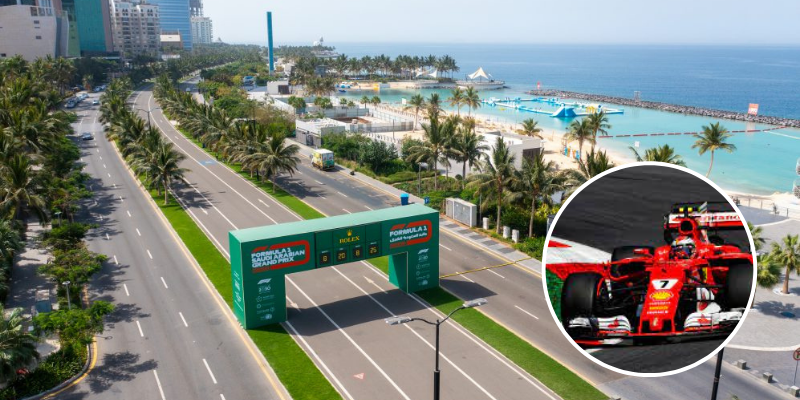 The Saudi Arabian Grand Prix is arguably the biggest sporting event to be held in the country. It's the talk of town with billboards around Jeddah carrying ads of it and there's even a massive countdown running on the corniche marking the exact time that the race will kick-off.
With the racetrack's designer, Carsten Tilke, revealing some key details of the track earlier this week it has made us all even more excited. The circuit is expected to have an average speed of 252 kilometers per hour making it the fastest racetrack and with a total circuit of 6.17 kilometers, it is the 2nd longest circuit on the 2021 F1 calendar.
So in case you haven't bought the tickets yet, then guess what? The tickets are still up for grabs.
The cheapest one is the Southern Grandstand ticket that's priced at 2,070 riyals and includes 3 days of entry to the Southern Grandstand and 3 nights of concert tickets to go with it. The Southern Grandstand is located right at the edge of a hairpin bend.
View this post on Instagram
The prices gradually go up with additional amenities being included in the package like lounge access, better viewing galleries, gourmet food and live entertainment.
View this post on Instagram

The highest-priced tickets are the ones for the Paddock Club that will cost set you back 25,000 riyals. Expect things like tailor-made gourmet delicacies, 360° rooftop view, an exclusive track tour and unparalleled views of the home straight.
View this post on Instagram

You can buy the tickets here.