Community
Start Off Your Week On A Good Note With These 5 Positive Headlines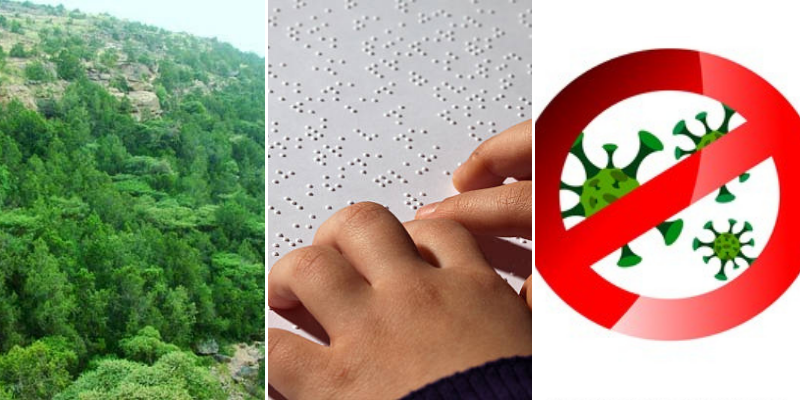 Nothing says positive vibes like some good news circulating around the Kingdom to make your day a bit better
Read through and share these 5 headlines that spread the positive vibes you didn't know you needed.
1. The Ministry of Islamic Affairs delivered 100,000 copies of the Holy Quran to Egypt
وزير الشؤون الإسلامية يرفع الشكر للقيادة على جهودها في نشر كتاب الله للمسلمين بالعالم.https://t.co/D5y0ZFRyXe#واس_عام pic.twitter.com/7GOFt1aLDr

— واس العام (@SPAregions) January 29, 2022
Under the in implementation of the directive of Custodian of the Two Holy Mosques King Salman, the copies were distributed as gifts from the government of Saudi Arabia. The Kingdom recently gave 320 million copies by the end of 2021.
2. Saudi Arabia has ranked second for the best country to have coexisted with the COVID Pandemic
NEW: These are the best places to be in as the world learns to live with Covid:

🇦🇪 UAE
🇸🇦 Saudi Arabia
🇫🇮 Finland

Find your country in our Covid Resilience Ranking ⬇️ https://t.co/kOhTFJzocG

— Bloomberg Middle East (@middleeast) January 27, 2022
As recorded in Bloomberg's COVID Resilience Ranking for January 2022, the Kingdom has ranked second to the United Arab Emirates with 78.9 points, while KSA received 77.8 points.
3. New COVID-19 cases in the Kingdom have finally come below the 4,000 mark

With just 3,669 new infections recorded over the past 24 hours, a total of 4,375 people recovered over the past 24 hours, raising the total number of recoveries to 635,191. Active cases are now 683,053.
4. The King Abdulaziz Royal Reserve gets 100,000 new trees
Volunteers came together to clean up and plant the first 100,000 out of 500,000 trees that will turn the King Abdulaziz Royal Reserve green in line with the #SaudiGreenInitiative target to plant 10 billion trees in the coming decades. https://t.co/TxJi1rsht2 @SFES_KSA, @ncvcksa pic.twitter.com/Kggh1Zi5OV

— Saudi Green Initiative (@Gi_Saudi) April 15, 2021
As part of the Saudi Green initiative, in just the first phase of a afforestation project, 100,000 trees were planted by the Cooperative Society of Moringa and Desert Plants. The environmental project looks to plant 5 million trees within the next 3 years.
5. Saudi is now working on a scheme to encourage restaurants to provide Braille menus
Menu of a Saudi restaurant using braille.. pic.twitter.com/VAGXXnDR2G

— Lotfi Nagi (@Lotfi_Nagi) April 1, 2013
Such initiation came about after a visually impaired person, in Makkah, was seen having each item on a restaurant's menu read out to them. The Kingdom soon looks to implement braille menus in all restaurants in the near future.