Advent Calendar 2021
Day 16: WIN A Nivona Cafe Romatica 660 Coffee Machine By Chef's Play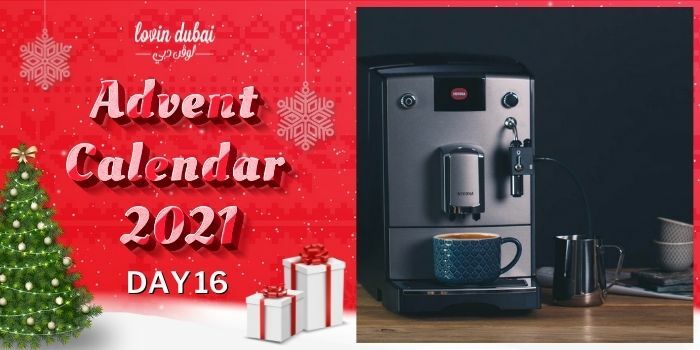 The Lovin Dubai Advent Calendar is 24 days of prizes. Tune in every day until December 24 for your chance to win one of 24 BIG prizes!
There are some people that can't possibly function without a morning cup of coffee. We're those people.
And that's why it's important to have a coffee machine that'll pour you a 5-star cup of coffee. Lucky for you, Chef's Play is gifting you a pristine coffee machine worth over AED3,000, including a 1 kg bag of Italian Bonomi roast. With the tagline, "Bring out the Chef in you", you know the brand is on a mission to help you unlock your top culinary potential.
All you gotta do to WIN a Nivona Cafe Romatica 660 Coffee Machine is answer the question below!
Wanna know more about the machine? Click here!
Chef's play is the perfect one-stop-online shop for all your favourite speciality foods, beverages, kitchen appliances, and services!
Even if it's not Italian roasted coffee beans and high-end coffee machines, Chef's Play has everything that'll make your house into a home! They've got the household basics but their quality is anything but. You've got your high-quality products, choices galore, and services that you don't come around in local markets.
Get your French Viennoiseries, truffle products, authentic Mexican ingredients, international kitchen equipment, gourmet popcorn and so much more whether it's for your pantry or your business!
View this post on Instagram
The festive deets
You could buy individually or in bulk!
Click here to add your faves to your cart.
And click here to find out more!