Announcements
Dubai Clubs Can Now Operate Until 3AM And No Vaccine Certificates Required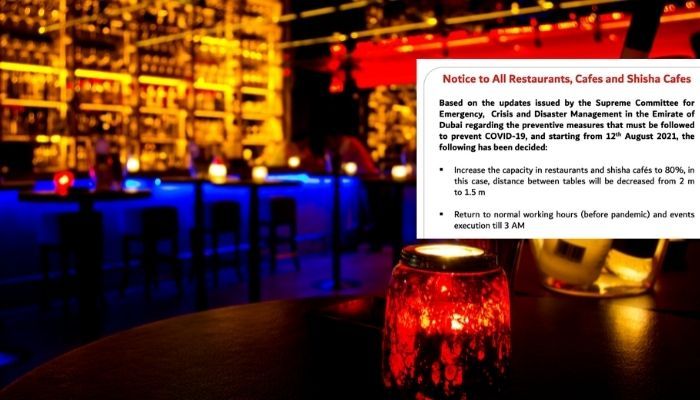 The Emergency, Crisis and Disaster Management Team have just released new updated regarding F&B establishments in Dubai. All the precautionary measures are set for the safety of the public to lessen the spread of COVID-19. Food establishments have seen an ease in restrictions and the capacity has increased to accommodate more customers.
The regulations have come into effect starting August 12, 2021. Read the full list of capacity limits here!
The ease of regulations have permitted Dubai clubs and food establishments to "return to normal working hours (before pandemic) and events execution till 3AM"
View this post on Instagram
Dubai clubs are now permitted to stay open until 3AM and vaccine certificates are not required for entry
As for vaccination certificates, they will not be mandatory for those attending some entertainment and sporting events in Dubai. The capacity for "seated events" will be capped at 60%.
Another regulation states that "it is permitted to open the alcoholic beverages counter." Establishments that serve beverages on the bar can also resume.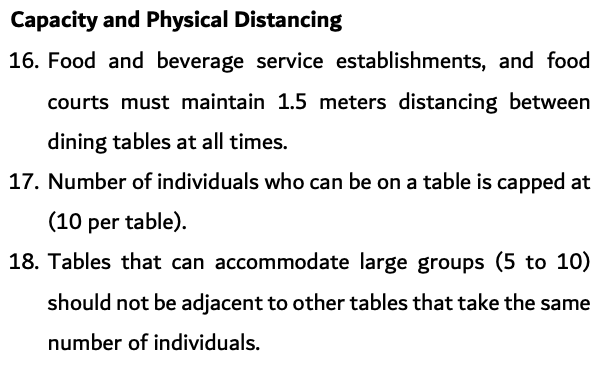 Restaurants and cafes are also seeing an ease in restrictions
F&B establishments must maintain a distance of 1.5 meters between dining tables and the number of people per table is capped to 10.
Restaurants and cafes can also remain open until 3AM.
Tables that accommodate large groups of 5 to 10, should not be adjacent to other tables that take the same number of individuals.
Customers are not allowed to be in the premises for more than 3 hours.
Masks must be worn as individuals walk around the establishment or visit the restrooms.
The Lovin Dubai Show: Fire In A Plastic Factory In Jebel Ali – Proceed With Caution