Community
A Dubai-Based Athlete Did A 500KM Triathlon For The UAE Golden Jubilee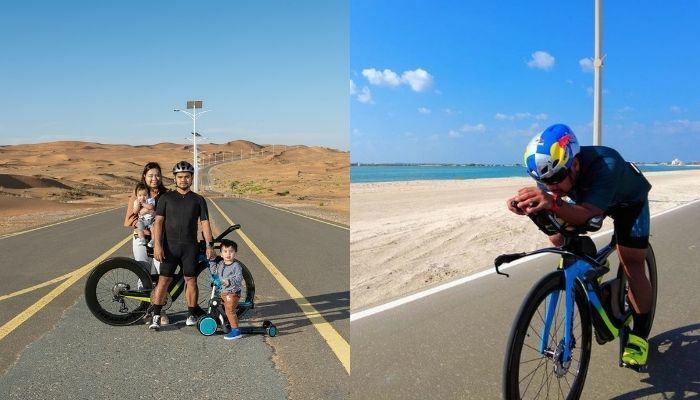 Although the Dubai Fitness Challenge is officially over, it doesn't mean the residents have stopped moving. Quite the contrary actually because we've come across this Dubai-based athlete who took part in a triathlon for the UAE Golden Jubilee!
Romeo Puncia did 3 ultra-marathons on 3 consecutive days leading up to National Day!
Romeo swam for 10km and biked for 140km on day 1. He proceeded with 250km biking marathon on day 2 and concluded day 3 with 1 100km run
View this post on Instagram
Romeo Puncia SMASHED the challenge and for great causes
He started on November 29 and concluded on December 1. Although he might've lost a few kgs just from those few days but the sore muscles and all the aches were super worth it for him!
He challenged himself to participate in the ultra-triathlon for a few different reasons, the first being to honour the UAE National Day and the privilege of being part of Expo 2020.
A second reason is to honour his Ultraman Family and spirit, and the Ultraman World Championships which he will represent the UAE and Philippines in 2022. Also to commemorate the month when he won the Pride of Abu Dhabi Award and Dakilang Bayani (Noble Hero) Award, and the birth month of his firstborn child Elijah!!
He of course had a vision to inspire and empower the community which he NAILED! It also served as a special Christmas treat for the Indigenous and Tribal Communities. He announced the launch of a very Special Project for Katribo Charities and Race with a Purpose Advocacy (building a Training and Youth Center for the Indigenous and Tribal Communities, and where the athletes and people that need refuge are welcome).
An awesome challenge for awesome causes!