Community
Eyes Were On The Dubai Celebs That WON The Eid Look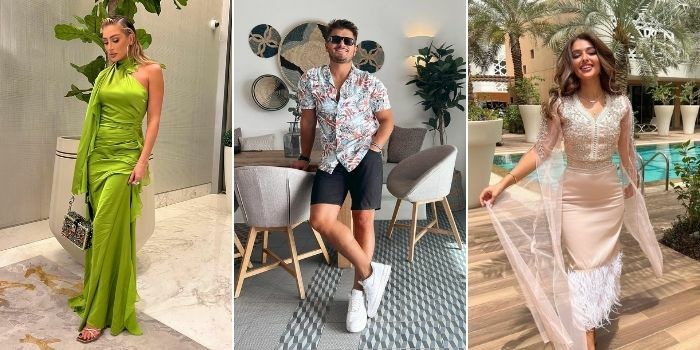 Check this OUT! Eid Al Fitr just passed and everyone got a well-deserved break. While we were all enjoying the holidays, we might've had an eye out on our favourite celebrities and what they did/wore during Eid.
We had eyes on Maya Diab, Mohammad Sabbaggh, Azza Zarzour, Eleen Suliman, and Balqees and their fits for Eid
Mohammad sabbaggh and Azza Zarzour kept things stylish and casual for Eid
Sabbaggh wore a smile with a button-up shirt and shorts for Eid – keeping it casual! Azza was all about the soft glamour with a floral flowy dress and natural makeup.
View this post on Instagram
Maya, Eleen, and Balqees turned up the heat with fashion-forward outfits that turned heads
The Lebanese artist, Maya Diab, showed up to an event in a stunning green dress that's got a killer drape and an asymmetrical one-sleeve. As for Eleen, she wowed her fans on Insta with a gorgeous nude dress that's got a feather hem and tulle sleeves, and don't even get us started on the beaded work. Turning our attention to the talented Balqees, she won the colour-blocking game with an orange top and blazer and a purple skirt. She taught us that orange and purple go really well together!
View this post on Instagram