Coronavirus
In House Vaccinations Are Now Available For Senior Citizens Across UAE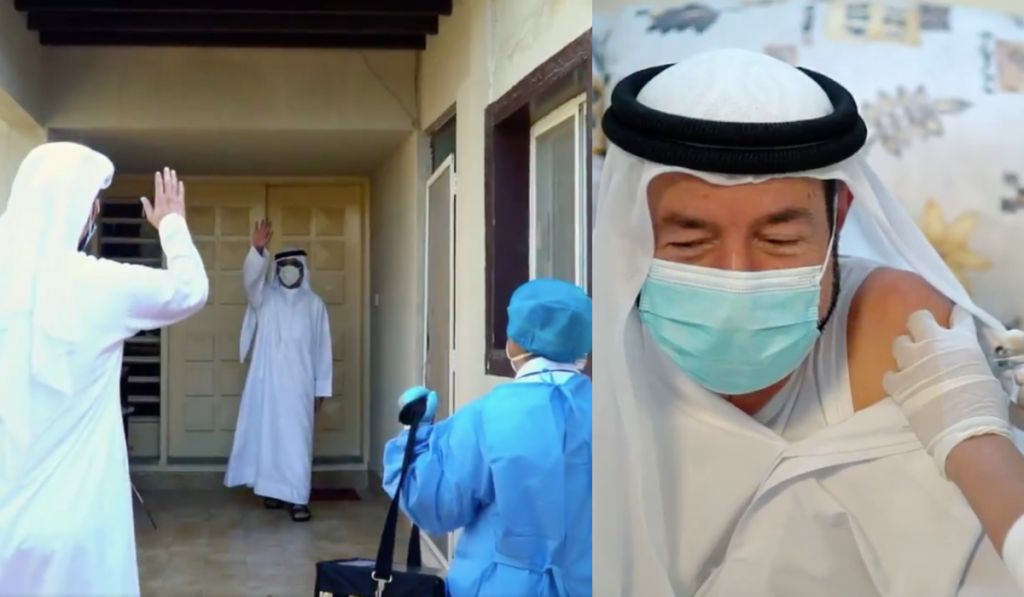 Remember when the aim of the UAE was to vaccinate half the population by the end of the first quarter of 2021? Well, now the UAE is aiming to have 100% of the population vaccinated by the end of this year!
We sure are getting there slowly as the demands for vaccinations are on the rise.
The Dubai Health Authority (DHA) and the Community Development Authority (CDA) are offering in-house vaccinations to senior citizens
The vaccine rollout over the next 4-6 weeks will focus mainly on the elderly, chronic disease patients, and people of determination
Effective February 7, all COVID-19 vaccination centre that are run by the Department of Health (DoH) will prioritize groups who are most vulnerable to the virus. From 4-6 weeks, senior citizens and expats, those suffering from chronic diseases and people of determination will have first line in receiving the vaccine.
This decision is in line with the Ministry of Health and Prevention's (MoHAP) vaccine rollout plan to prioritize those must vulnerable first.
Listen To The Lovin Daily: COVID Restrictions Are Tightening Once More Across The UAE