Coronavirus
The UAE Government Held A COVID Briefing Last Night Amid Rising Global Numbers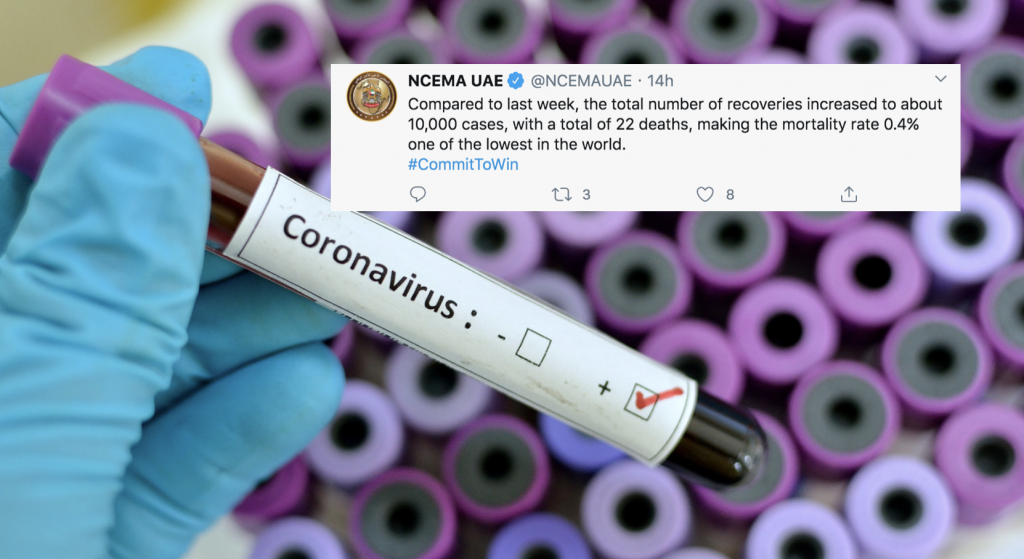 On Tuesday, the UAE government held a press briefing in which they highlighted the latest COVID updates in the UAE.
Noting the recent rise in cases, authorities stated this is natural and a predicted result based on the global pattern, as a result of the gradual return to normal life. 
They compared this week and last week's numbers, saying the total number of recoveries increased to about 10,000 cases, with a total of 22 deaths, making the mortality rate 0.4%, which is one of the lowest in the world.
The rate of positive cases of total testing is low in comparison with nearby countries
Between 14 and 20 October, the rate of positive cases of total testing remains 1%, the lowest compared to the EU, the Middle East, North Africa and OECD countries.#CommitToWin

— NCEMA UAE (@NCEMAUAE) October 20, 2020
Recoveries are increasing and our death rate remains low
Compared to last week, the total number of recoveries increased to about 10,000 cases, with a total of 22 deaths, making the mortality rate 0.4% one of the lowest in the world.#CommitToWin

— NCEMA UAE (@NCEMAUAE) October 20, 2020
Everyone needs to take responsibility
All individuals and institutions must take responsibility and continue to implement the precautionary and preventive measures announced by the government, by following these measures we will successfully overcome this stage and ensure our health and the safety of our society.

— NCEMA UAE (@NCEMAUAE) October 20, 2020
Contact tracing is crucial to curbing the spread
We would like to emphasize the importance of contact tracing procedures, which contribute significantly to reducing cases, and it is the role of government and private institutions and entities to effectively deal with these cases.#CommitToWin

— NCEMA UAE (@NCEMAUAE) October 20, 2020