Best Of Dubai
9 Dubai Facts That Will Make You Say 'Only In Dubai'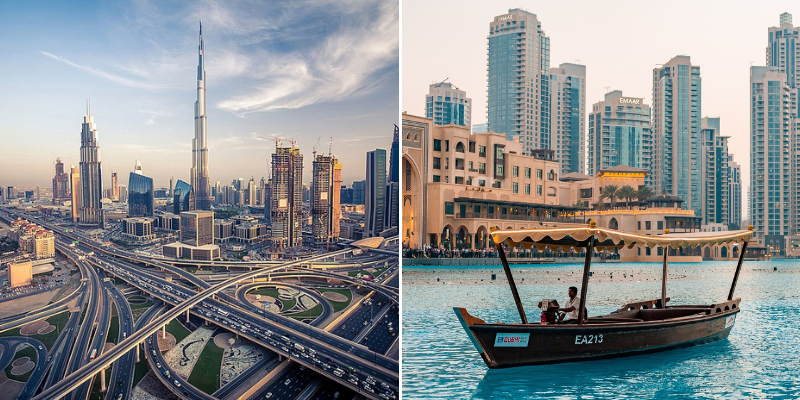 There's a popular saying amongst longtime residents of Dubai that goes "Once you've lived in Dubai, you can't take Dubai out of you". It does resonate with a lot of people and there's something about this city that just stays on with us no matter where we go.
And, no matter how much we know about it there's always more to know. Here are a few facts about it that you probably didn't know about.
1. There were only 13 cars registered in 1968
That number's risen to over 3 million now.
View this post on Instagram
2. Dubai's land area has grown
You see the land reclamation projects that Dubai embarks on every now and then, well they've caused Dubai land area to grow to 4,114 square kilometres from 3,900 square kilometres.
View this post on Instagram
3. There are ATMs in Dubai that dispense gold bars
Where else would expect something like this if not in Dubai?
View this post on Instagram

4. Dubai's Miracle Garden is the world's largest natural flower garden
More than 60 million blooms are on exhibit in the 72,000-square-meter attraction.
View this post on Instagram
5. There are so many more world records that Dubai holds and one of the newer ones is for the world's highest outdoor infinity pool inside a building
It's located in the Address Beach Resort and is over 293 meters high.
View this post on Instagram
6. Those on the higher floors of Burj Khalifa don't break their fast in Ramadan with the rest of Dubai
The building is so colossal in size that those living on the higher floors break their fasts 2 minutes later owing to the extra minutes of sunlight they get during sunset.
View this post on Instagram
7. There's a place in Dubai that serves 24-carat gold cappuccino
The At.mosphere lounge in Burj Khalifa offers the Kopi Luwak Gold Cappuccino topped with real gold flakes.
View this post on Instagram
8. Dubai's population in 1995 was just under 700,000
The latest data suggests that it has risen to over 3.4 million now. That's a 485% increase!
View this post on Instagram
9. Think free zones are a new concept? Well Dubai was a free port with no taxation on imports or exports back in 1901
Merchants were given parcels of land and guarantees of protection and tolerance
View this post on Instagram