Best Of Dubai
11 Incredible Things Happening This Weekend!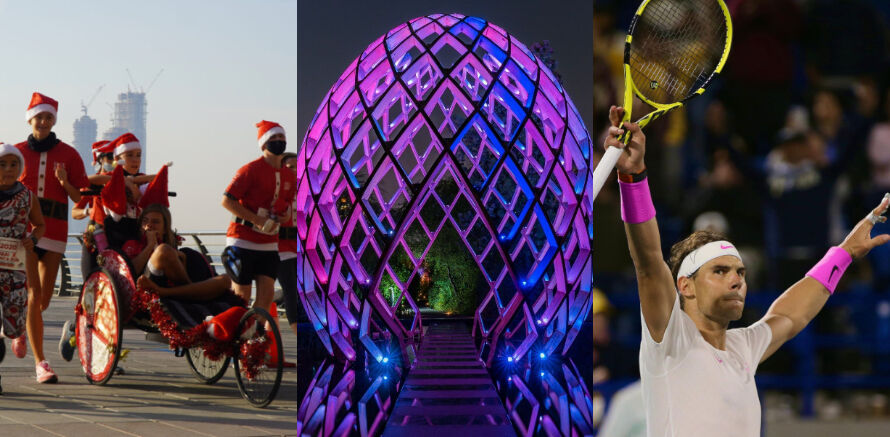 Our favourite constant of the week – the weekend – is finally back! Toss away your formals and out on your comfy jammies. With the cool weather, and a long weekend to look forward to next week (!!!), it's time to get into the holiday spirittt.
From self-care to fairytale getaways, family days and perfect meal festivities, here are the 10 incredible things to do this weekend!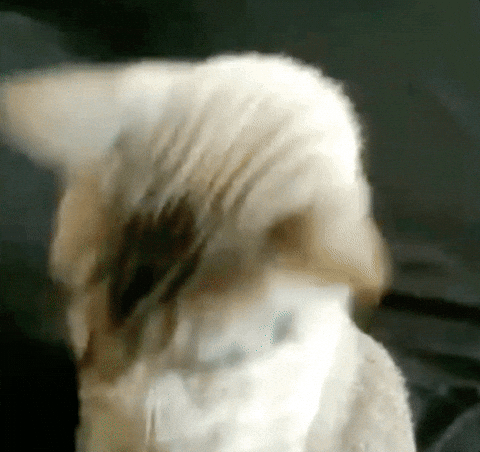 11. Can you smell that? It's the smell of perfectly brewed, delicious coffee!
For a more laid-back day, why not head over to Coffee Culture's launch party on 26 November? Starting at 4 pm, enjoy beautiful art, live hip-hop music and of course – a cup of decadent coffee! Need some inspiration? Let your creativity run wild in the midst of great conversation, thought-provoking ideas and fantastic music and art!
What: Launch Party
Where: Coffee Culture
When: Friday, 26 November, 4 pm
More deets, here.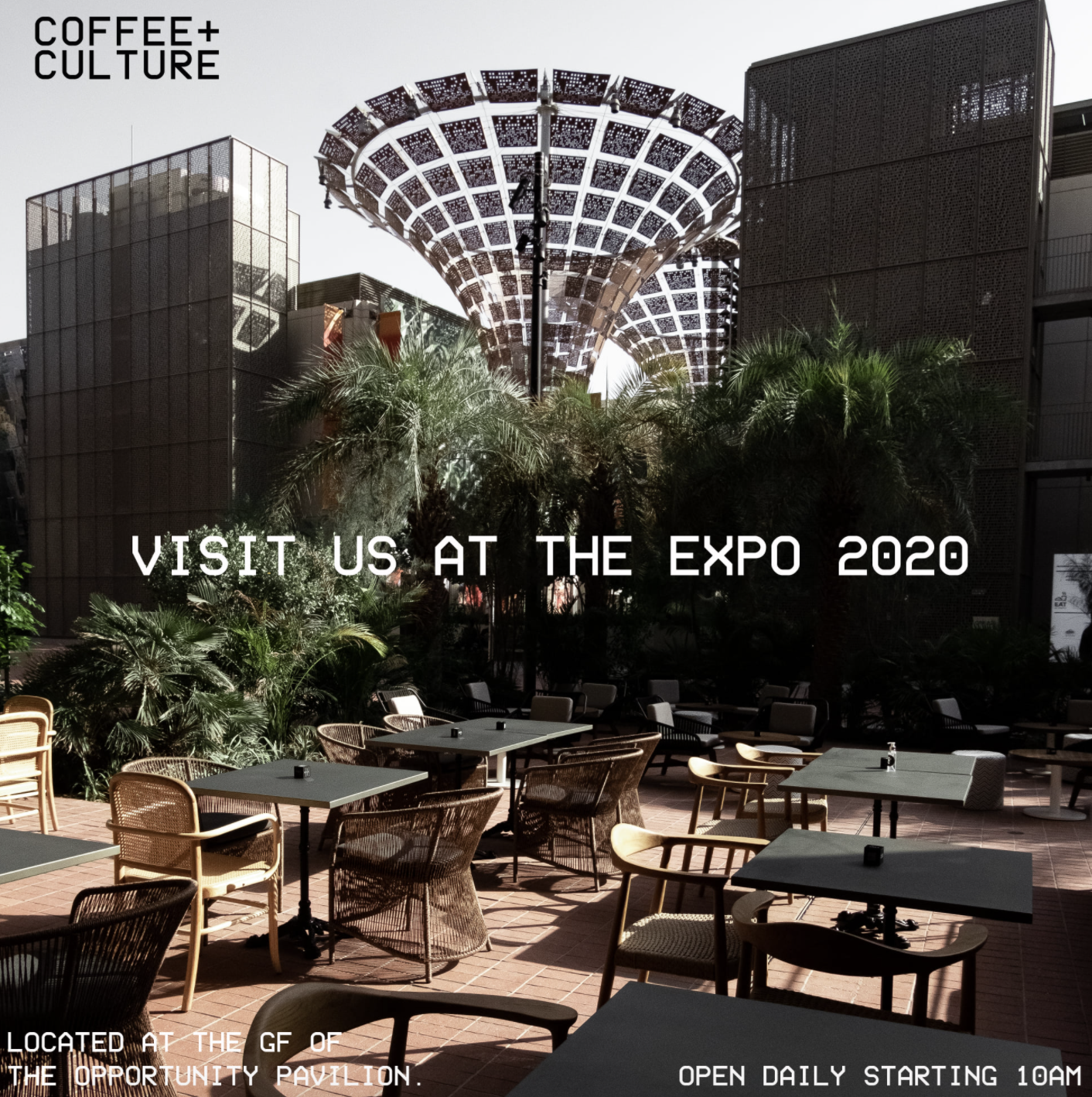 10. Do you have what it takes to be Santa Claus?
Pull out your Christmas spirit and warm up your leg muscles – it's time for the DFC Santa Run! Join the fun at Dubai Festival City and choose your distance: 1 km, 2.5 km, or 5 km. Don't tell me you've never been curious to see how you would look like dressed up as Santa – well, now's your chance. Gather your besties and register asap!
What: DFC Santa Run
Where: Dubai Festival City
When: Friday, 10 December 2021
Register and find all the extra deets here.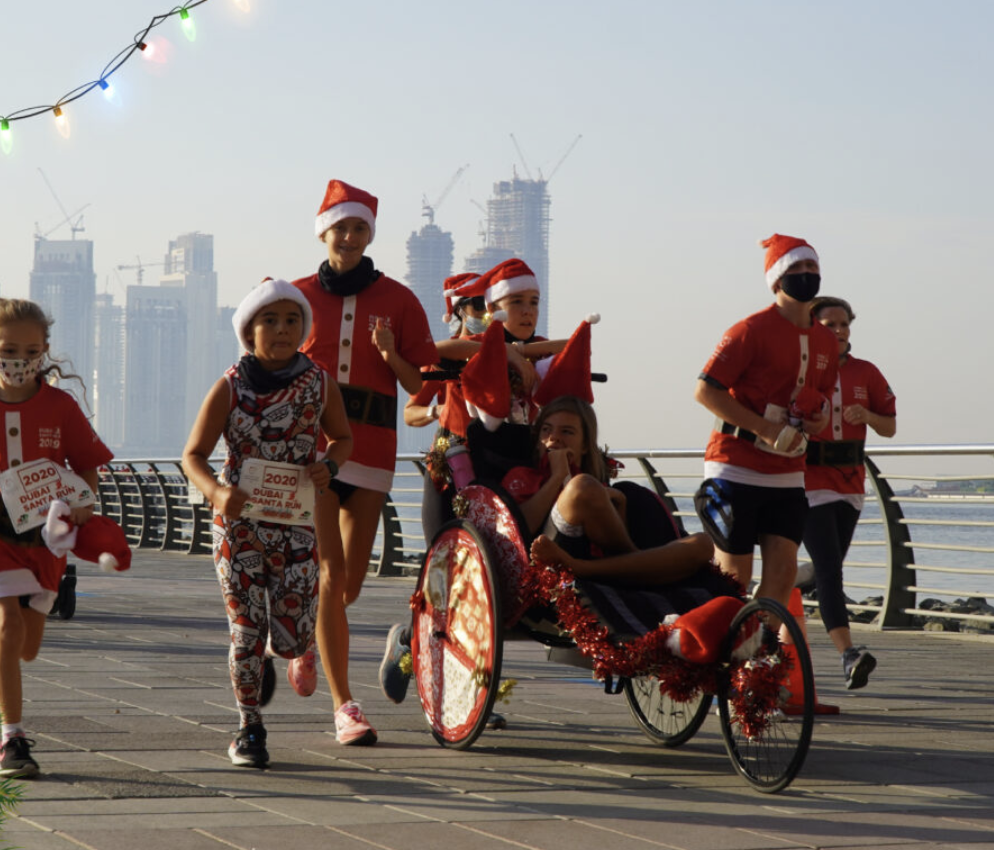 9. Calling all sweet-tooths – it's a dream come true!
It's hard to hit the gym – I know. But what if I told you that for every kilometre you run, you get a doughnut? Say what now? Well, the first of its kind in Dubai – the doughnut race is here! The runner who eats the most doughnuts wins. Sounds whack, right? Don't miss out on all the delicious Krispy Kremes and register now!
What: Doughnut Run
Where: Dubai Festival City
When: Friday, 3 December 2021
Register here.
View this post on Instagram
8. Did somebody say garden party?
If you've had a longgg day and you just want to relaxxx then Twilight Garden is just the sight for your sore eyes! Immerse yourself in the ambience of twilit stars, beautiful flowers and glowing lights. Unwind with some deliciously crafted cocktails and themed games. And for every 2 Tanqueray G&Ts you buy, you get 2 G&Ts free!
What: Sevilla Sundowners at Twilight Garden
Where: The Ritz-Carlton, Dubai, JBR
When: Wednesday – Saturday, from 4 pm until 6 pm
View this post on Instagram
7. To make the perfect drink is art!
The best bartender in the biz is in town, y'all! And you can find him at the one and only Japanese resto and bar – Mimi Kakushi. Get your weekend started here by enjoying a perfect Dubai night out with your pals!
View this post on Instagram
6. Say hello to the much-awaited tennis championships! (One to look forward to!)
The Mubadala World Tennis Championship is right around the corner! Here's your chance to watch stars players like five-time winner Rafael Nadal and UK no. 1 Emma Raducanu. Besides the tournament, there will also be live cooking, kid's activities, food trucks and so much more! Tickets start from AED 100, AED 50 for children. Visitors must have green status on the Al Hosn app and a negative PCR test result with 96-hour validity across three days of exciting tennis action.
What: Mubadala World Tennis Championship
Where: Zayed Sports City, Abu Dhabi
When: 16-18 December 2021
Tickets are available at ticketmaster.ae and Virgin Megastores across the UAE.
The General Public can get Gate Access Gate 6 or 18, (Hospitality enters at Gate 16).
View this post on Instagram
5. Cheer up with some carnival festivities!
Who's in the mood for some carnival fun? Bring the whole family to enjoy an outdoorsy day with live entertainment! With the fresh sea breeze blowing all around, savour delicious meals and refreshing drinks at the huge buffet, live cooking stations, and sushi counters. Let your kids enjoy on the bouncy castles, get their face painted and get entertained by mime artists and jugglers. WHAT A VIBE!
What: Carnival Brunch
Where: Palm Garden, Sheraton Jumeirah Beach Resort
When: every Friday
Prices: Packages start at AED249 per person. Upgrade to house beverages for AED99 and bubbly for AED129
Call: 043153838 to reserve your table NOW!
View this post on Instagram
4. What's a weekend without some self-care?
Besties, it's time for your routine glow-up. Good news: Skin Laundry just opened a new branch at DIFC! These guys were the ones who made laser facials a thing! Ooh la la! Go get your carbon laser facial in 20 minutes with no downtime. Glow on, peeps!
What: Good old self-care
Where: Skin Laundry
For bookings & enquiries
WhatsApp: DIFC: +971521990021, Marina: +971523546785
View this post on Instagram
3. It's time for some family love!
For your allotted family outing, why not enjoy a chill day at Al Majaz Waterfront? This weekend, unravel with a walk along the palm trees or a jog along the track. Take in the magical fountains and the magnificent mosque – all overlooking the beautiful Khalid lagoon! Try a variety of the local and international restaurants and cafes. Your kids will absolutely love the Mini Water Park and the various play areas. And finally – hop on a boat and get the best views of Sharjah!
Learn more about Al Majaz Waterfront here.
View this post on Instagram
2. Nature-lovers and creatives, this place is made just for you!
Where are all my romantics at? Al Noor Island is calling to you! Located in the Khalid Lagoon, Al Noor Island is home to a Butterfly House (colourful lil butterflies fluttering around a glass-enclosed aviary), a Literature Pavilion (find inspiration while nestling in comfy cushions and listening to soothing sounds of a fountain and serene music), and the Gleaming Meadows (a flowerbed of 1,200 fibre-glass blossoms that change colour in a synchronised manner). It's a sight right out of a fairytale!
Cost: Admission is AED35
Butterfly House entry is AED15
See here for guest experiences and family packages.
Make sure to double-check that the island is open for visitors before you plan your visit (it could be booked for a wedding)!
View this post on Instagram
1. Ready, Set, DUBAI RUN!
The Dubai Fitness Challenge's annual Dubai Run is back, folks! Run at your own pace at the traffic-free Sheikh Zayed Road with your fam and friends on 26 November. Choose between 5 km or 10 km and enjoy your scenic run right amidst the iconic skyscrapers of Dubai! Register now and lace up – your Friday morning is going to be LIT!
More deets, here. 
View this post on Instagram