Best Of Dubai
The 14 Best Christmas Day Brunches In Dubai For 2020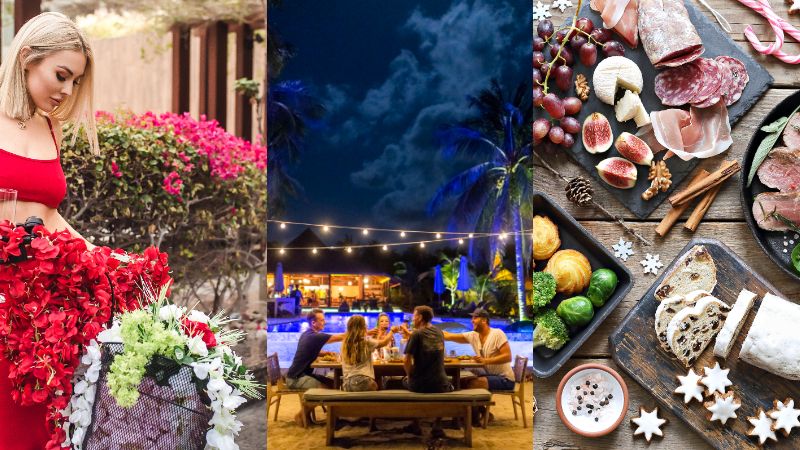 It's Christmas morning in Dubai and while we don't have snow, we have brunches. LOTS of brunches! For the fellow foodies who are yet to plan something for Christmas morning, we have you covered. Spend your day at some of the best spots in Dubai enjoying some delicious food and bevs with your crew. Mark those calendars, Christmas is just around the corner.
These 14 Christmas brunches will have you singing Jingle Bells
14. Christmas Brunch at Bread Street Kitchen
Savor the traditional British cuisine at the one and only Bread Street Kitchen. This Christmas, they're taking it up a notch so get the fam! What will it be; turkey, beef or vegan Wellington?
Brunch:
When: December, 25 | 12:30 – 4PM
Prices:
AED 475 per adult (including drinks)
AED 145 per child (4-11 years)
Celebrate Christmas eve with Chef Cesar with a 3 course meal. YUM!
When: December, 24 | 6PM – 11PM
Price:
View this post on Instagram
13. Christmas Day at Reform
In the heart of The Lakes in Dubai, Reform is hosting a Christmas Day Brunch for the whole fam. Set your date and get your appetite ready for a feast you won't forget. How does a 5 course meal sound? Reserve your spot soon!
Timing: 12PM – 5PM
Prices:
AED 350 – Soft
AED 550 – House
AED 650 – Premium
AED 165 – kids ages 12 & under
Bookings: Call 04 454 2638 OR WhatsApp 058 647 8692
View this post on Instagram
12. The Fairmont's Christmas Day Brunch in the Palm
Live carved turkey, seafood on ice and all the international cheese of dreams? Count me in for this year's Fairmont Christmas Day Brunch. On the exquisite island of the palm, spend the day dining on classical x-mas meals and pops! Forgot to mention the prime ribs and foie gras.. yep they're also included.
Prices:
AED 395 – non- alcoholic package
AED 595 inclusive of house beer, wines and spirits
AED 198- KIDS 6-12 years old
AED 99 KIDS 3-6 years old | Below 3 – Complimentary
For booking contact: 04 457 3388 or e-mail palm.dining@fairmont.com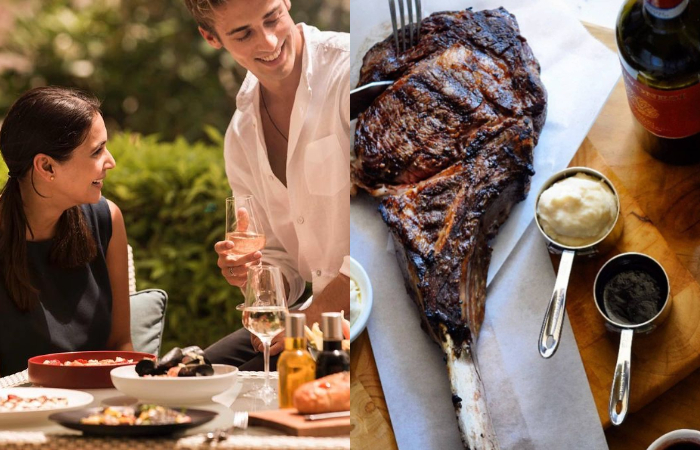 11. Christmas Day Spent at The Irish Village
The Irish Village is announcing the Christmas Day Lunch. We know you've been waiting for it. Enjoy a 3 course meal on Christmas afternoon in the beautiful outdoors of the Irish themed restaurant. The whole village will turn reds and greens and the live music will have you dancing – but in your seat!
When? Friday, December, 25 | 12PM – 4PM
Where? Al Garhoud and Dubai Studio City branches
Price? AED160
View this post on Instagram
10. Iris Dubai's Christmas Brunch, Meydan Grandstand
Eat, drink, repeat all day at the Iris Dubai Christmas brunch. SOOOO many packages to choose from for one great afternoon. Find your table overlooking the skyline and feast from the delectable turkey and cooking stations. Listen to the spins of DJ Paul Svenson who'll take you into the afternoon with deep house and techno music.
Date: Friday December, 25
Time: 1PM – 5PM
Prices:
AED250: Dining Experience (mocktails and soft drinks)
AED360: Wine & Dine (house drinks)
AED420: Eat, Drink, Repeat (selected spirits)
AED520: Bubbly Brunch (bubbly)
For more information and reservations, please contact: +971 56 951 1442 or reservations@irisdubai.com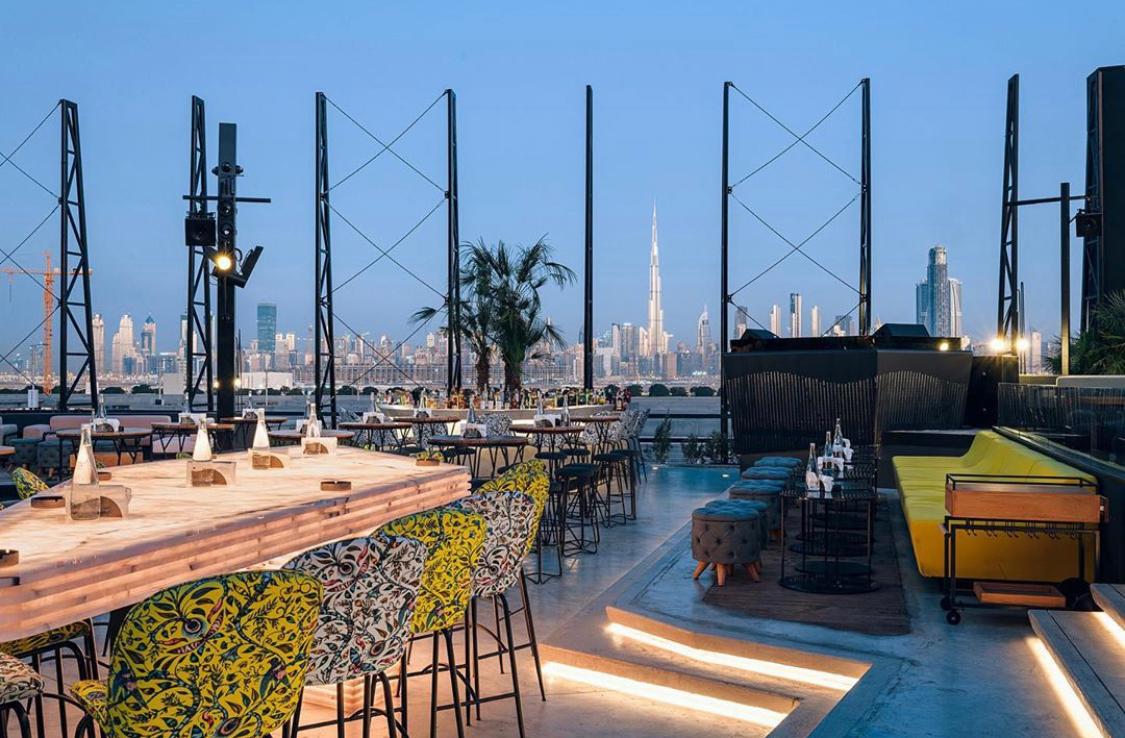 9. Garden Brunch at Flair No5, The Ritz-Carlton
The once floral garden terrace is getting at Flair No5, is getting a makeover to celebrate Christmas. Flair No5 are inviting you to their Secret Garden Brunch on December, 25. With the resident DJ setting the vibe, you can sit back, relax and enjoy unlimited food and bevies.
Prices:
AED299 (soft drinks)
AED399 (house beverages)
AED499 (sparkling)
AED699 (champagne)
Time: 1PM – 4:30PM
Information and reservations: call +971 4 372 2323 or email difcrestaurants@ritzcarlton.com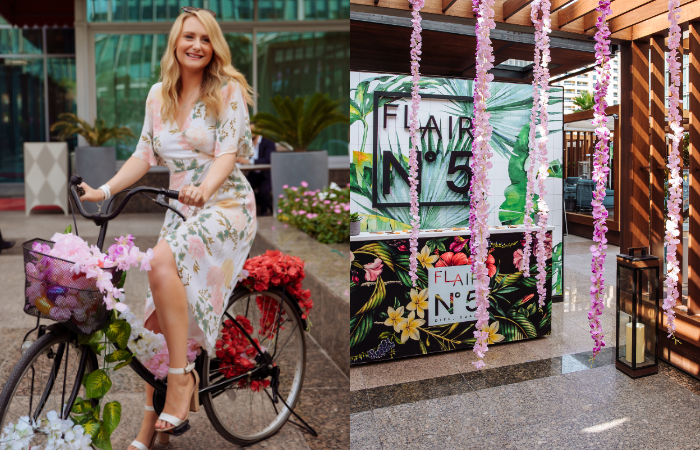 8. Jungle Brunch at Mama Zonia in Pier 7
Christmas and jungle? Um, yes I wanna see what that looks like! Mama Zonia at Pier 7 is having their Jungle Brunch in celebration of x-mas. Who knew gorillas liked to party at brunch? This fun-loving day is topped with unlimited food and beverages and Marina views. I guess that's why they call it 'party animal.'
Location: Mama Zonia, Pier 7, Dubai Marina
Price:
AED299 (soft)
AED399 (house)
AED499 (sparkling)
AED699 (champagne)
Time: 1PM – 4:30PM
Click here to book!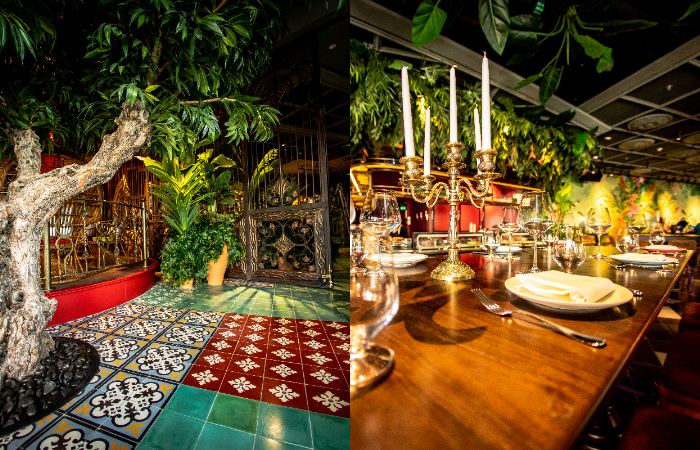 7. Palazzo Versace's Christmas Brunch at Vanitas, Jaddaf Waterfront
Like your brunches more sophisticated and elegant? The Palazzo Versace brunch takes the cake. Sparkles aren't just on Christmas trees but are in your drinking glasses. Take some sips and enjoy the classical operatics of the opera singer and violinist.
Location: Vantas, Palazzo Versace Hotel
Prices:
AED 450 – Soft Drinks Package
AED 550 – House package
AED 650 – Sparkling Package
AED 750 – Champagne Package
Time: 12:30PM – 4:30PM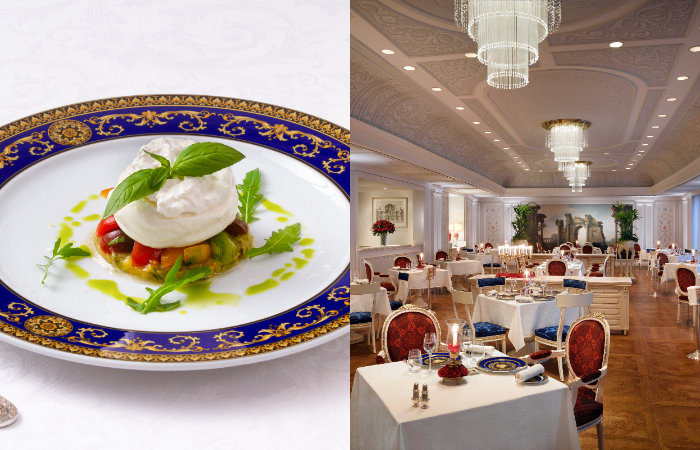 6. Christmas from above at Atmosphere Lounge, Burj Khalifa
Have Christmas day brunch in the iconic Burj Khalifa on December, 25! Atmosphere Lounge is bringing you Christmas Brunch In The Clouds. All of the x-mas faves are here; turkey, Beef Wellington and.. won't spoil the rest. Reserve your table now!
Location: Atmosphere Lounge, Burj Khalifa
Price:
AED 495 (soft drinks package)
AED595 (sparkling wine package)
AED745 (house package)
AED995 (champagne package)
Time: 1PM – 4:30PM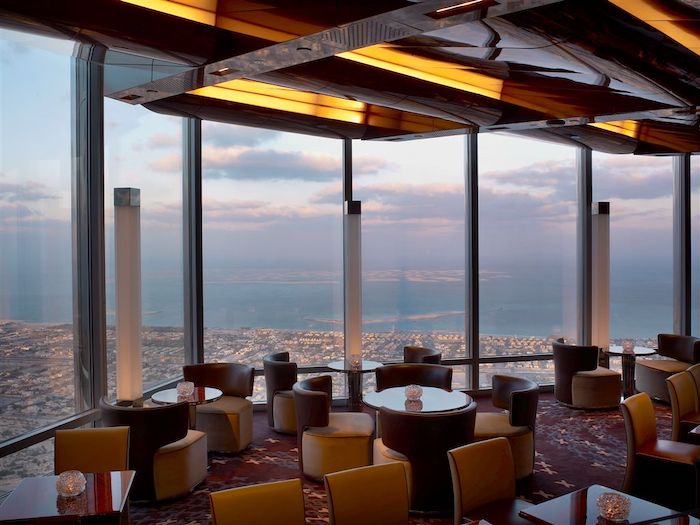 5. A Christmas Day brunch like no other, La Cantine du Faubourg
For a magical Christmas day brunch, look no further! Get glam and relax into the incredible surroundings, and prepare for three hours of signature La Cantine eats including truffle scrambled eggs and crisp patisserie, foie gras terrine, Fine de Claire oysters and Boeuf en Croute with mushroom duxelles and Beef Wellington, Wow!
Tables for this will fly! – Make your reservation NOW
When? December, 25 | 3 hours, starting 12pm
How much?
AED345 soft drinks, mocktails / AED450 for hops, wine and a selection of cocktails
AED695 for Mimosa, Champagne, and a selection of premium drinks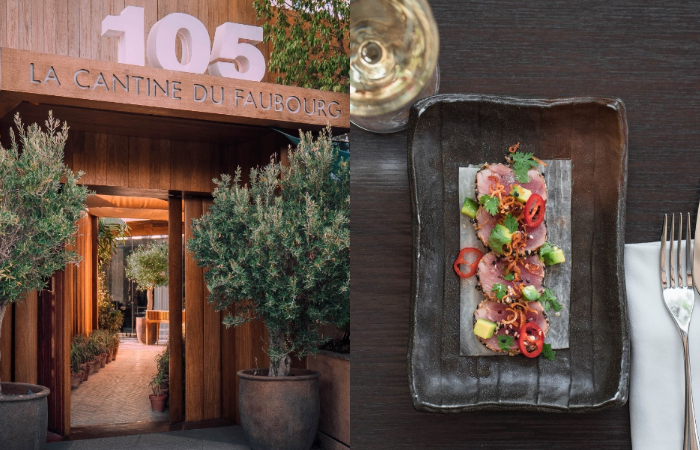 4. LARTE's Christmas Brunch in Studio One Hotel
Join the Italians for Christmas brunch at LARTE. Feast from the traditional Italian 4 course menu and children can opt for making their own pizza. HINT: there are whole stations dedicated to cheese and desserts! All things Santa, games and Christmas movie marathons for kids are available on this very Merry x-mas!
Prices:
AED269 (house package)
AED299 (bubbly)
AED99 (kids 6-12), kids under 6 free!
Name the time: 1PM – 4PM
And place: Studio One Hotel, Studio City
To book, please contact: 800STUDIO or email cu@studioonehotel.com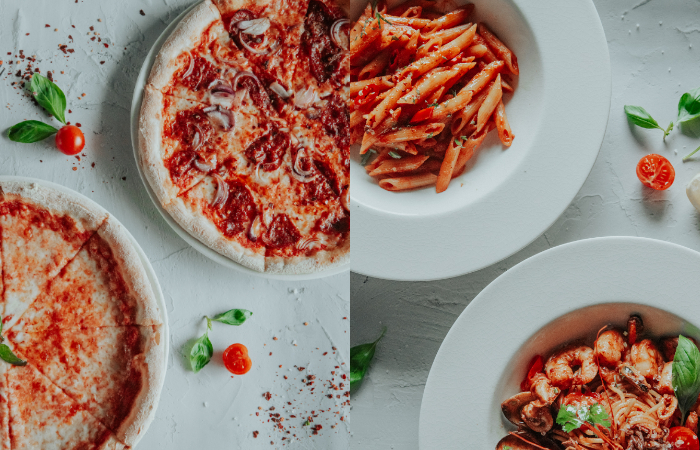 3. Brunch at CE LA VI Dubai
The awe-inspiring views of the Dubai skyline plus the appetizing dishes, equals the Ce La Vi Christmas brunch. Enjoy from the brunch set menu with the Christmas special additions, as you listen to the singers performing live. This truly is the life! The Christmas decor will have you singing Jingle Bell Rock.
Where? Ce La Vi, Level 54, Address Skyview Hotel
Prices:
AED290 (soft drinks)
AED490 (house beverages)
AED690 (champagne)
Time: 1PM – 4PM
Please contact: 04 582 6111 to book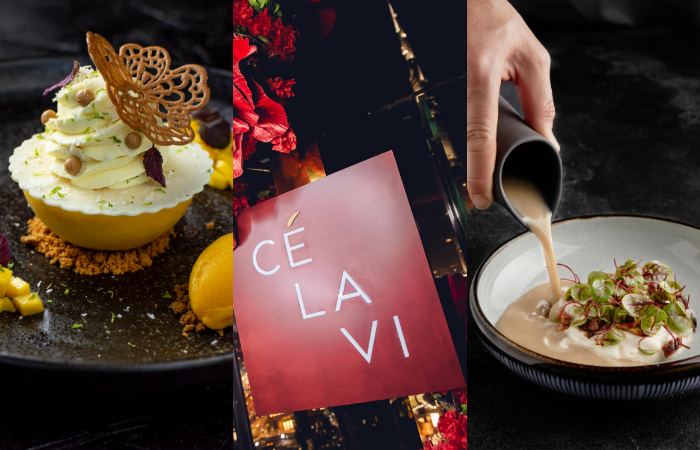 2. The X-mas After party brunch at Miss Tess
We don't do after parties, we do after brunch brunch! Miss Tess will carry the celebratory brunches to the night. Unlimited food and drinks and amazing entertainment to celebrate Christmas the Dubai way.
Where? Miss Tess, Taj Hotel, Business Bay
How much are we talking?
AED198 (unlimited house drinks & Asian sharing platter)
AED288 (unlimited food & house drinks)
AED228 (unlimited food and soft drinks)
When should you be there? 9PM – midnight
Who to call to book: 050 498 8505
1. Christmas Day Brunch at Palmito Garden, JA The Resort
It's the going above and beyond to celebrate Christmas at Palmito Garden! Christmas dishes, live cooking stations and festive entertainment are why you and your crew should go to this brunch. The little ones can enjoy some games until Santa's visit from the North Pole at 2PM. Psst, he'll be bearing gifts in his giant red bag, but don't tell anyone. Another reason to bring the fam along, is the access to the report's pool and beach. Need I say more?
Deets: December, 25 from 12:30PM – 3:30PM
Prices:
AED 300 per person with soft beverages
AED 450 per person with alcohol
50% off for kids aged 6-12 years (children under 6 free of charge)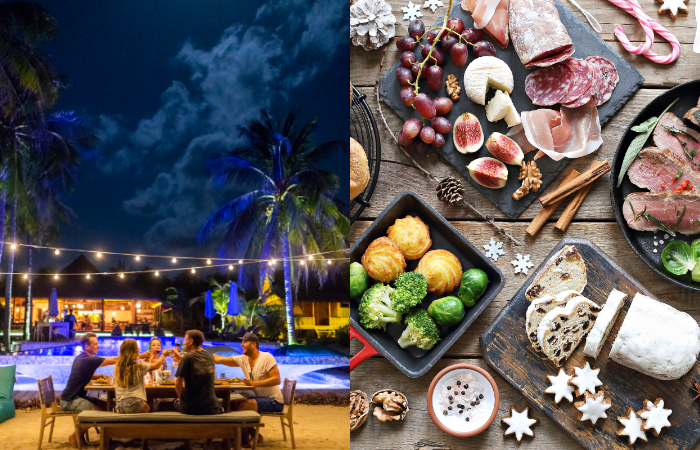 Read More: Give Your Christmas A Giant Upgrade With These DIVINE Brunches