Latest
5 Brilliant Places To Get Your Indonesian Food Fix In Dubai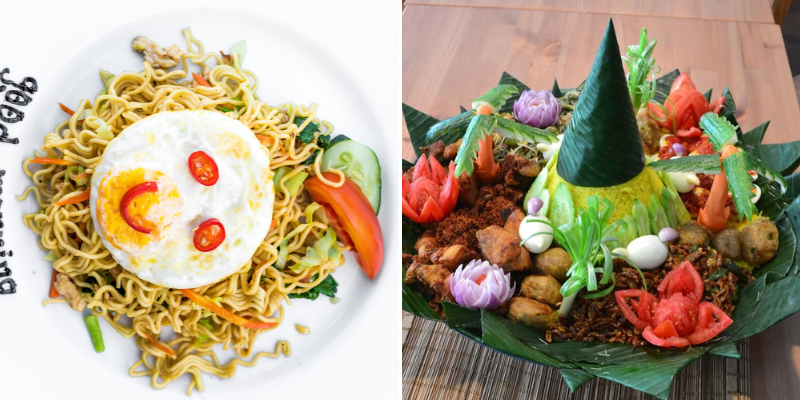 We've got a pretty big Indonesian diaspora here and thanks to them we've got a fine set of restaurants serving the best delicacies from that part of the world. It isn't just the Indonesian diaspora that are digging their hands (okay, spoons) into dishes like Nasi Goreng and the likes, but you'll find that a lot of Emiratis and visitors from other GCC countries being loyalists too, and with good reason. . If you've never had Indonesian food before, trust me when I say that if you like Indomie, you'll love the food at these places as well.
1. Dapoer Kita
For authentic Indonesian dishes, you can head here — no questions asked. The menu is pretty extensive and if you haven't tried Indonesian food before you might need some help to guide you through it. But pick any item from the menu and you'll most probably hit the jackpot with it. Indonesian food is hard to get right and Dapoer Kita is one you can count on.
View this post on Instagram
2. Betawi Restaurant
The best part about Indonesian restaurants is that they serve combos that allow you to sample so many dishes in one go. So all you've got to do is order a combo and boom you've got your Indonesian food quick-fix.
View this post on Instagram
3. The Little Bali
Indonesia being a super vast country spread over thousands of islands, the culture and food vary by region. Far off Bali, is one such region that has got its own cuisine. And, the Little Bali is where you can sample them. The prices are light on the wallet too.
View this post on Instagram
4. Seleraku
Nasi Goreng is hands down the most popular Indonesian dish there is. Seleraku is a great spot to get your fix of it. It's a hidden gem that shouldn't go unnoticed and one that you should definitely try.
View this post on Instagram
5. Kuliner Nusantra
The cuisine at this restaurant, which is located in Wafi Mall's food court, has your back or, more accurately, your soul. It's nearly like something you'd find in a normal Javanese home. Indonesian cuisine is rich in tastes, and the sheer diversity of them provides for a memorable culinary adventure. Don't forget to try the Bakso while you're here; it's just SO good!
View this post on Instagram