Feature
5 Places In Dubai To Get Your Homesick Tastebuds Buzzing With Filipino Desserts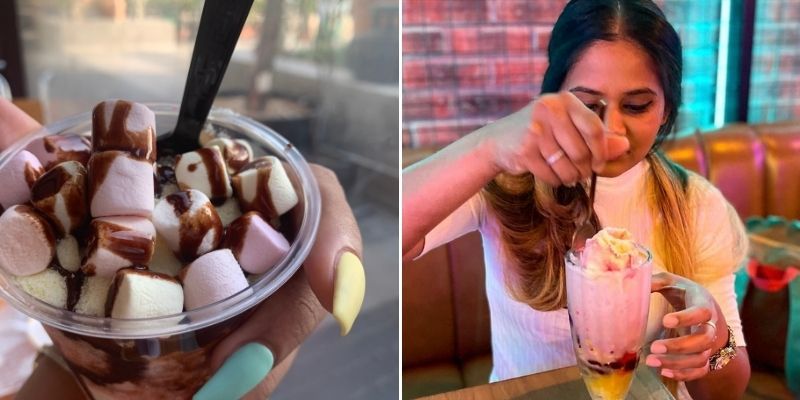 5 Places In Dubai To Get Your Homesick Tastebuds Buzzing With Filipino Desserts
Either you're homesick or have fallen in love with Filipino food, including its extensive array of DEELISH desserts- regardless, you have come to the right spot.
Finding authentic desserts that taste exactly as per the OG Pinoy kind isn't an easy one so we've rounded up the 5 spots we've gone to and actually liked. From halo halo to iskrambols – plan a date because you're going to star craving these STAT!
P.S. The list is in no particular order and if any of you have more suggestions, do leave it in the comments below.
Image Credits: Instagram @halohalo.ae
1. Get your halo halo at this fab new spot named after it in Dubai Marina
Made up of crushed ice and mixed with MANY a random sweet things, halo halo (literally translates to mix-mix) is a Pinoy staple- especially during summer.
It keeps your tastebuds cool and active, since you're probably going to experience SO many diff flavours.
Head over to Halo Halo at Dubai Marina and Creekside and get yours for only AED15!
Where? There's a branch in Creekside and Dubai Marina, click here for exact location.
2. Iskrambol (ice scramble) is exactly as it sounds – perfect for sweet-tooth lovers and those who want to cool off from the summer heat
Known for its seafood buffet, Dampa Seafood Grill also has ONE of few items in its dessert menu that's a major banger in the Philippines. You usually get a guy coming around to your neighborhood offering these and they're LEGENDARY.
Shaved ice, topped with milk powder, marshmallows and chocolate syrup.
It's as heavenly as it sounds!
Where?  Dampa Seafood Grill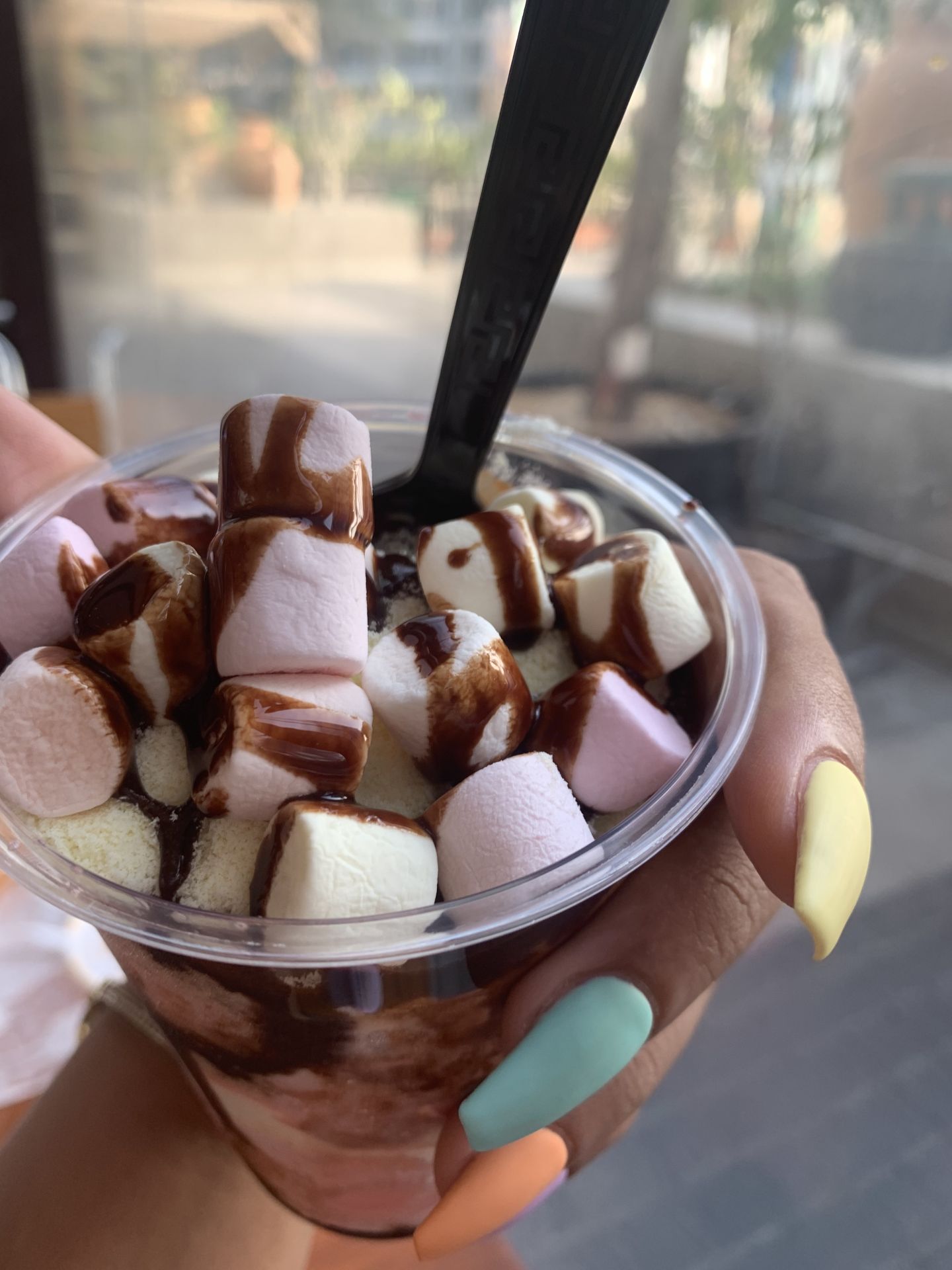 3. Ube (yam) Macapuno cakes are EVERYTHING
You want your UBE cake fix, you go to Sweet Indulgence. Simple as that.
They offer a variety of cake sizes and plenty of other dessert options guaranteed to remind you of home, in a nice way, of course.
AED63 for a medium-sized use macapuno and AED95 for large! YUM!
They've also got Brazo De Mercedez Roll is another traditional Filipino meringue roll with a custard filling dusted with powdered sugar. ⁠So go on and get your fix!
Where? Sweet Indulgence, Dubai and Sharjah
More info here.
View this post on Instagram
4. Chocolate crinkles. Enough said.
Pan De Manila + chocolate crinkles = life sorted.
Where? Pan De Manila 
More info here
View this post on Instagram
5. Ube pandesal with cheese and an ube drink at Datu Bakery
Yam lovers, the ultimate combo has arrived.
Go try it at Datu Bakery and Cafe!
More info here.
View this post on Instagram