Feature
5 Things To Know About Tajik Singer Abdu Rozik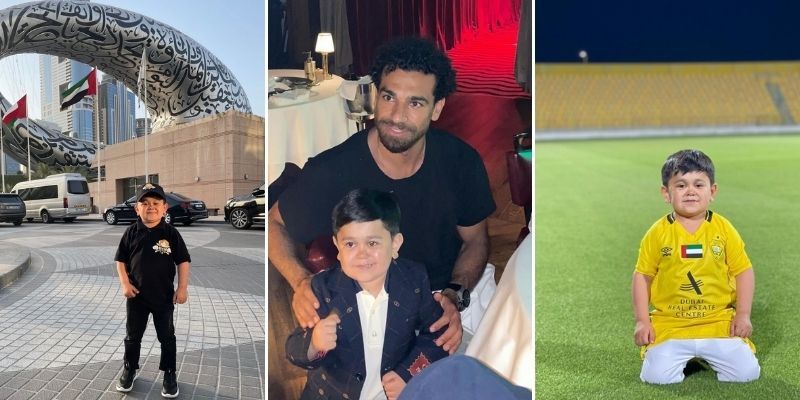 Abdu Rozik is a new name but already one that's revered in several parts of the world. The Tajikistan-born singer has created a loyal fanbase thanks to his incredible singing voice.
He's been in and out of Dubai, meeting all the world's biggest names – but who is he?
Here's a few more things to know about the Tajik star that's making big waves online
View this post on Instagram
1. Although his exact date of birth is unknown, Abdu Rozik is 18 years old
He was born in 2003 in the Gishdarva village in the Panjakent district of Tajikistan. The 18-year-old Rozik suffered from rickets which led to the stunt of his growth.
At the age of 16, he reportedly weighed 16kg.
View this post on Instagram
2. His Tajik rap songs have hit millions of views on YouTube
Ohi Dili Zor, a track he released in 2019, has already amassed more than 6 million video views.
Just goes to show the magnitude of his talent and just how loved he is!
3. He also has an upcoming MMA fight  that is being organised by ifcm.ae
He will face General Vgorode, otherwise known as Hasbulla Magomedov, in an upcoming MMA fight.
There's even a press conference of the two that just went viral.
4. He's met many of the biggest names in the world including Mo Salah and boxer Amir Khan
…to name a few!
View this post on Instagram
Of course, like any big celeb, he also received an invite to the private Belhasa farm 
View this post on Instagram
5. There's a Dubai meet and greet in August 3 where fans will get the chance to see Abdu Rozik
Fans of the singer and fighter will get the chance to meet him at Millennium Place Hotel in Barsha Heights at 7pm on August 3!
More info here.
View this post on Instagram