Feature
A Palestinian Entrepreneur In Dubai Tells How He Pivoted His Startup And Raised Almost $30m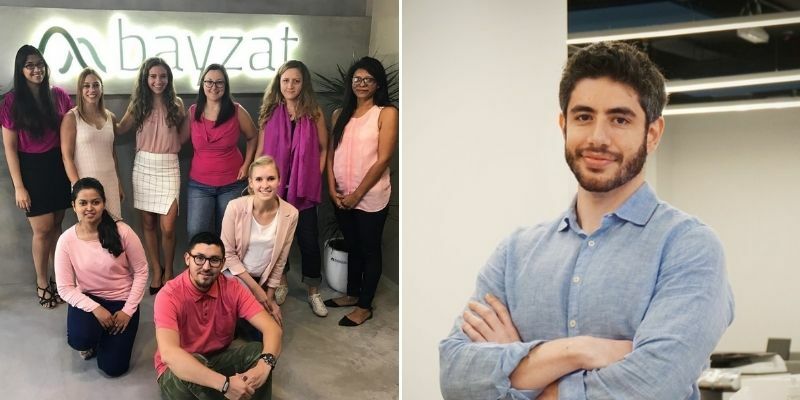 A Palestinian Entrepreneur In Dubai Tells How He Pivoted His Startup And Raised Almost $30m
On today's episode of Dubai Works, were joined by Talal Bayaa, the co-founder and CEO of Bayzat, the UAE's leading HR and Payroll software that's tailored to proving a better experience to companies, through automating and enhancing the administration process.
Today, Bayzat has a reach of over 1,000+ fast-growing businesses in UAE and over 60,000 employees.
Bayzat is one of the fastest-growing businesses in the UAE with now over 60,000 employees
Listen to hear all about how it was done.
How Bayzat turned from a comparison website to the leading HR software in the region
With a mission to make a world-class employee experience that's successful to every company: from employee benefits to HR automation.
Watch the interview with DUBAI Works host Richard Fitzgerald below.
READ MORE: You NO Longer Have To Wear A Mask At Select Public Spaces Across The UAE
JUST IN:
UAE authorities have officially eased mask rules at certain public spaces. As announced on Twitter, the National Emergency Crisis and Disaster Management Authority (NCEMA) – you no longer have to wear masks when:
– Exercising in public places
– Travelling in private vehicles with individuals of the same household
– While exercising outside
– At the beach or by the pool
– Receiving medical treatments at clinics
The directive comes after a HUGE drop in recent COVID-19 cases, however, maintaining a social distance of 2-meters is still mandatory as per the UAE law.
Read the rest here.