Latest
Another Dust Storm Is Approaching The UAE From Tomorrow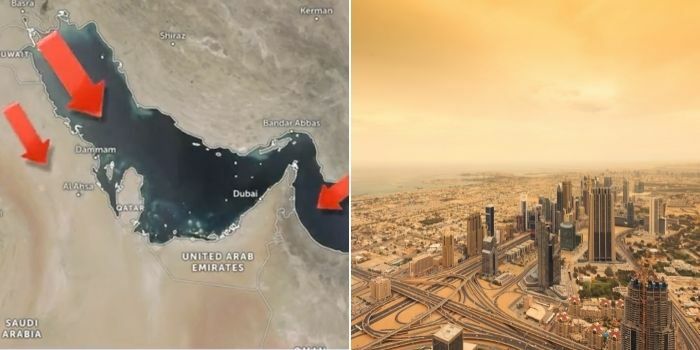 It was just 5 days ago when the National Centre of Meteorology (NCM) sent out an alert about the dusty weather that swept across the country for a few days. The air pollution level was considered "hazardous" by the live AQI index.
Another dust storm is paving its way across the Middle East and has already affected flight operations in Kuwait and Iraq. Thick orange haze could be seen blanketing both Arab countries.
The dust storm is likely to hit parts of the UAE tomorrow according to NCM
NCM tweeted a video which showed that the storm is moving toward Saudi Arabia and expecting to hit the western region of the UAE.
— المركز الوطني للأرصاد (@NCMS_media) May 23, 2022
Another storm over the Sea of Oman is predicted to minimally affect the eastern coast of the UAE, NCM said.
Last week's dust storm had winds of 40kmph, bringing the visibility down to less than 500 metres. It's likely this upcoming storm will also persist throughout the week. However, it is unlikely that flight operations will be halted as a result.
Saudi Arabia and Bahrain have both issued dust storm alerts.
As a safety precaution:
Wear a mask outdoors
Close the windows in your home
Run an air purifier at home
Avoid exercising outdoors