Latest
Boxing Icon Chris Eubanks' Son Sebastian Passed Away In Dubai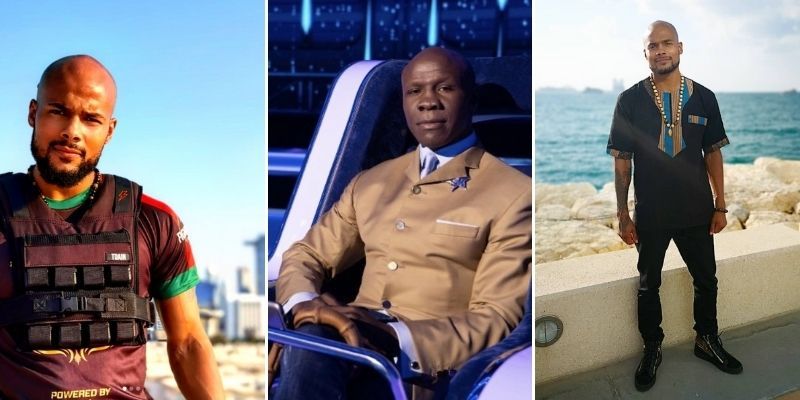 Boxing Icon Chris Eubanks' Son Sebastian Passed Away In Dubai
Sebastian Eubank, the son of former British boxing champion Chris Eubank, passed away in Dubai. He was found dead on a beach just days before his 30th birthday.
The 29-year-old had entered the world of boxing, following the footsteps of his father and brother Chris Eubank Jr. As a UAE resident, he also won the UAE Warriors 10, an MMA match that took place at Zayed Sports City in 2020.
Images from Instagram 
View this post on Instagram
The family is devastated
Eubank Snr, the former world Super Middleweight champ, said he and his family were "devastated" to hear of his son's death, according to BBC. His elder brother, Chris Eubank Jnr also tweeted: "Rest easy little brother, I love you and you will be missed always."
Rest easy little brother. I love you & you will be missed always @SebEubank

— Chris Eubank Jr (@ChrisEubankJr) July 9, 2021
Eubank Sr made a statement on his son's passing, saying…
"Sebastian grew up in Hove in England but in the last few years made his life in Dubai where he had a wide circle of friends and was a leader in the adoption of a healthy lifestyle and of alternative therapies.
"As well as being a personal trainer and professional boxer, Sebastian was also a deep thinker who liked to challenge accepted wisdom.
"He was loved and respected by all who knew him and will be forever in the thoughts of friends and family. As a family we now kindly ask to be given space and privacy to celebrate his life and remember the son, the brother, the husband, the friend."
Sebastian Eubank leaves behind his wife Salma, son Raheem who was born a month ago.
View this post on Instagram