Announcements
Children Under 5-Years Are No Longer Allowed To Use Hotel Swimming Pools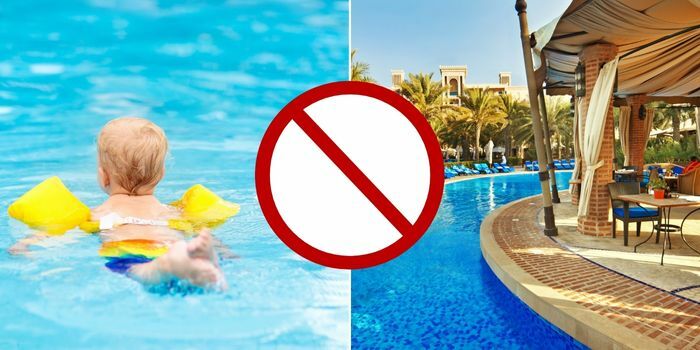 The Dubai Municipality has issued a circular to swimming pool operators in pool establishments with pointers to ensure public safety.
The circular listed 5 key points regarding safety in hotels and one among the key highlights were that all children must be accompanied by their parents and that children under the age of 5 years are not allowed to swim in the hotel pools.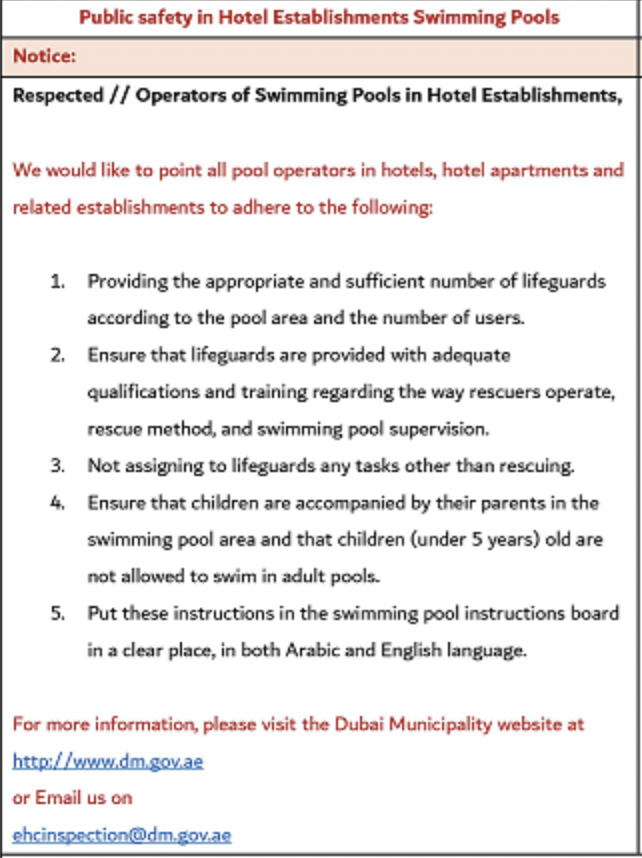 The Municipality has asked that the instructions be printed in English and Arabic in hotels
The Municipality has also asked hotels to ensure a sufficient amount of trained and qualified lifeguards, and that they must not be assigned to any tasks other than explicitly rescuing.