Feature
A Local Delivery Company Responds To Scrutiny About The Treatment Of Its Drivers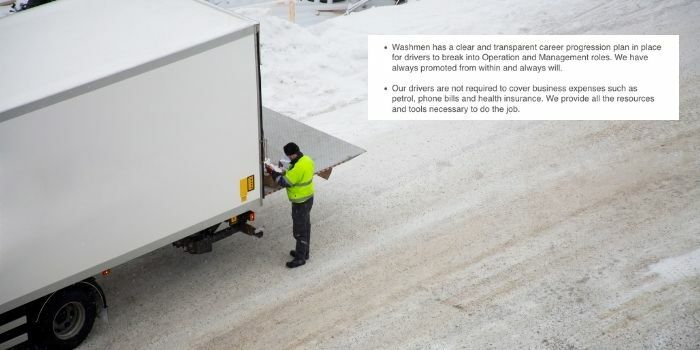 The treatment of delivery drivers has come under scrutiny in Dubai.
Footage of drivers protesting their pay and benefits went viral, and food delivery slowed significantly for some companies last week.
Dubai runs on deliveries. You can have your food, your groceries, your washing, your wardrobe, basically, anything you need to be delivered right to your door 24/7 and many residents take advantage of the budget deals, and 2-hour delivery options that are readily available.
Since last week's media spotlight, the delivery industry in Dubai has come under scrutiny and a number of delivery companies have since shared insights into their own driver management. The announcements highlight that maybe, it's not the industry as a whole at fault, as there are companies who are looking out for the best interests of their employees.
Careem shared that, thanks to an additional tip matching feature and with the generosity of customers, Captains received a total tip of AED 1,293,929 before Ramadan. While Washmen shared a transparent report into the logistics of their driver management, which proves it empowers its drivers with clear career progression plans and tip incentives which drivers get paid in full.
Laundry and dry-cleaning company Washmen say they refrain from 'aggressive promotions and participating in price wars'
View this post on Instagram
Washmen say drivers don't just steer a van, they accelerate the growth of the company and for that reason, Washmen avoids aggressive cost-cutting which directly impacts driver's well-being
Here are some key logistics the company shared to highlight the care they take of their team.
85% of drivers are full-time employees under Washmen's visa sponsorship. The remaining 15% are hired from agencies to work exclusively for Washmen during peak season. All drivers are treated equally and all drivers get tips and bonuses
Washmen drivers are not required to cover business expenses such as petrol, phone bills and health insurance. All the resources and tools necessary to do the job are provided
51% of Washmen drivers have been with the company for over 3 years. The remaining are primarily composed of recently onboarded drivers; as a result of the significant growth, we've witnessed over the past 1.5 years. Washmen has a clear and transparent career progression plan in place for drivers to break into Operation and Management roles.
100% of tips are paid to Washmen drivers and are not designed to compensate for lower than average pay scales, as practised in other industries.
'Our business faced immense financial danger during the early phase of the pandemic and without the support, patience and loyalty of our drivers and the rest of our team, we wouldn't be here today. We are and will continue to be grateful for the role they played in the most despairing times.'
View this post on Instagram