Latest
Floyd Mayweather Announces A Boxing Showcase On The Burj Al Arab Helipad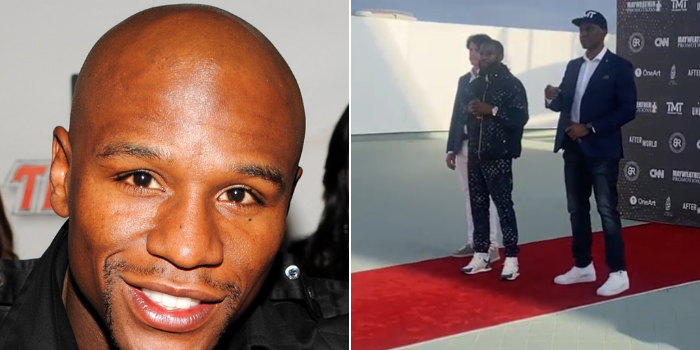 Floyd Mayweather has been promised everyone a big announcement on his Instagram. We know what the big announcement is as he has now interacted with the press and released some deets on it.
So, in a nutshell, 'Money' May has announced a "limited edition boxing showcase."
The boxing showcase will take place on Feb 20.
He didn't, however, reveal more details on the fight.
"We got a lot going on," May said in a video on his Instagram. "2022. Events, exhibitions, and big business. We can't be stopped. The Money Team. Be on the lookout, right here, in Dubai."
May has posted quite a bit since he's been here and he seems to be in love with the city.
View this post on Instagram
While in Dubai, May tried his hand at a punching machine and set a new world record.
He was also spotted in Anthony Joshua's training session in the city.
.@FloydMayweather dropped in on @AnthonyJoshua's training session in Dubai 👀 pic.twitter.com/2zbjgaHwch

— ESPN Ringside (@ESPNRingside) December 31, 2021