Dubai Fitness Challenge
Football Legends Figo And Puyol Took Part In The First Ever Dubai Ride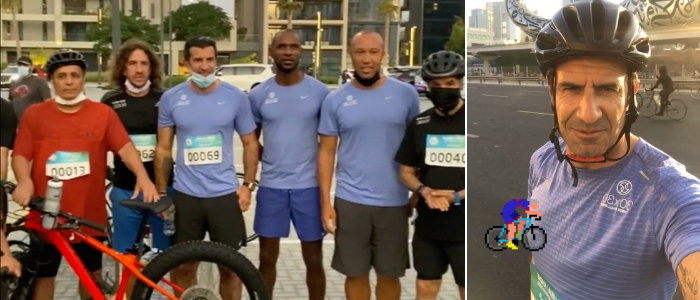 Lovin Dubai is a proud media partner of Dubai Fitness Challenge 2020– From October 30 to November 28.
One of the biggest and most legendary fitness activities in the world took place in Dubai on Friday morning. The Dubai Ride was held around Downtown Dubai this morning. Sheikh Zayed Road was blocked out for people to ride their cycles on it ALL FOR FREE as part of the Dubai Fitness Challenge.
And sure enough, history was created by them
Football legends like Luis Figo, Eric Abidol, Mikael Silvestre, Patrick Kluivert, Carlos Puyol and Michel Salgado were all part of the amaze Dubai Ride
Best believe that if history is being made that celebs are deffo going to be there!
Former Italian goalie Walter Zenga also brought out his best gear to complete his 30×30
He was up and early for today's event but also gave us a hint of how many of his former footy buds were on the same track.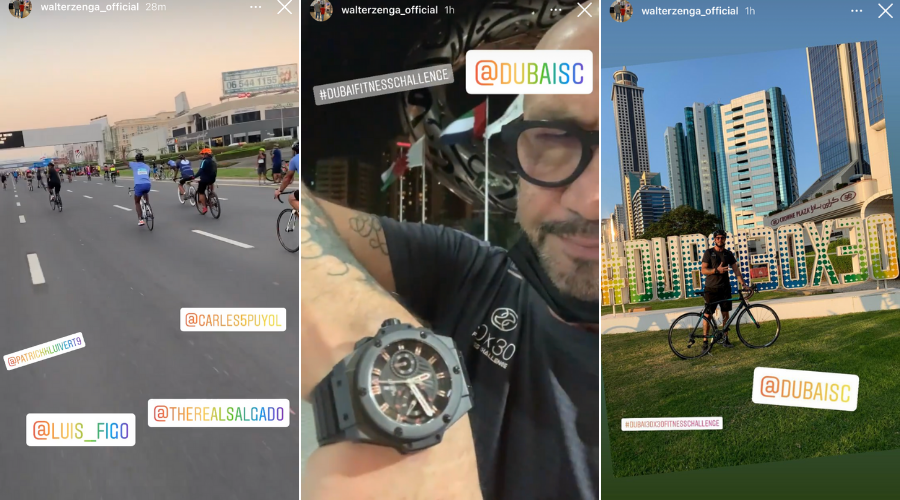 What a mindblowing day filled with sports stars and incredible participation by residents too
Keep going strong for your 30×30. With events like the Dubai Ride, you never know who you might run into!