Latest
Here Are Trusted Organisations Where You Can Donate To For Syria And Turkey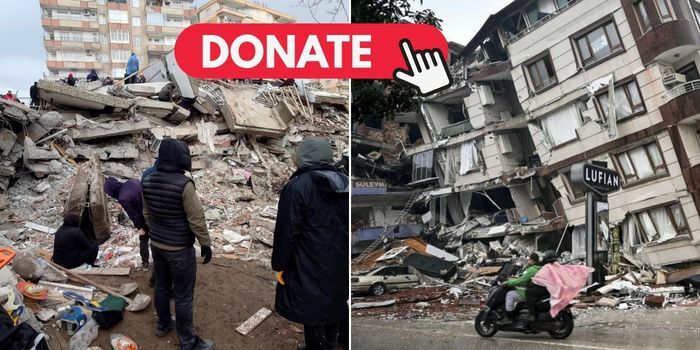 Thousands are left homeless in freezing temperatures as homes and villages collapsed after a 7.8 magnitude earthquake struck Turkey and Syria.
Search and rescue teams from all over the world rushed to both countries to save the people who were affected by the quakes. It's been reported that the death toll has reached 5,000.
Here's where UAE residents can help! Donate via these trusted links to Syria and Turkey
View this post on Instagram
The Turkish Consulate in Dubai and Abu Dhabi have set up an urgent aid relief campaign for those who were affected by the earthquake disaster in Turkey
DATES: February 7 and 8, between 08.00 and 20.00
*All materials to be donated must be unused, suitable for winter conditions, and must not be different from the ones on the list. There is no quantity limitation.
Location: Homeward Bound (Dubai)
Call: +971585847876
Abu Dhabi location: The Turkish Consulate in Abu Dhabi (09:00 and 20:00 on 7 and 8 February). Call +971 50 869 9389
Here's where you can donate to Syria, Turkey or both