Latest
Here's How You Can Watch The First Crypto Live Boxing Match With All Your Fave Influencers In Dubai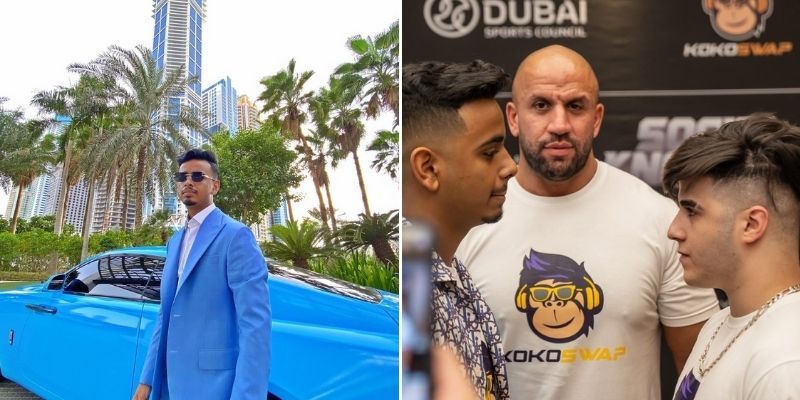 Here's How You Can Watch The First Crypto Live Boxing Match With All Your Fave Influencers In Dubai
Emirati vlogger Rashed Saif Belhasa, aka Money Kicks, is set to take part in the UAE's first influencer combat event, going against YouTuber Adam Saleh in the world's first crypto only live event in Dubai.
Yep, you heard it right.
If you're keen on catching the two battle it out LIVE, here's how to do it (and remember: you can't buy your tickets with cash)
You have to use KokoSwap tokens as transactions for all purchases related to this event. So if you want the tickets to watch it live, or photos (those will be auctioned off as non-fungible tokens (NFT).
It's basically a crypto-lover's haven!
This is how you can get in on all the action using KoKo Swap
Watch a step-by-step guide on using KoKo Swap on all things related to the 'Social Knockout' that will take place at the Coca-Cola Arena on July 30!
This event is 'bout to be jam-packed: with performances from many acts, like Fat Joe…
…Guru Randhawa
and A Boogie Wit Da Hoodie!
This event is breaking a lot of 'firsts' for the region – so don't miss out!
READ MORE: Read This Advisory From The DHA If You Plan On Traveling Out Of Dubai This Summer
Summer in Dubai means it's travel season for many. Whether that means going back to their hometowns or visiting an exotic new place, this is the season that most UAE residents get up, pack up and fly off.
Since the country has been dealing with the pandemic in an outstanding manner, the Dubai Health Authority (DHA) still urges the general public to make note of traveling safely.
Read the rest here.