Latest
Read This Advisory From The DHA If You Plan On Traveling Out Of Dubai This Summer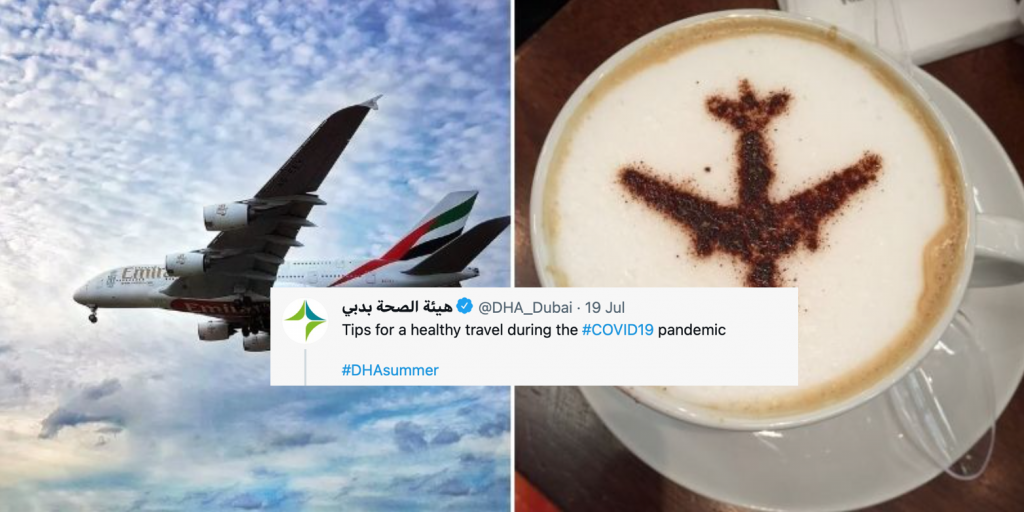 Read This Advisory From The DHA If You Plan On Traveling Out Of Dubai This Summer
Summer in Dubai means it's travel season for many. Whether that means going back to their hometowns or visiting an exotic new place, this is the season that most UAE residents get up, pack up and fly off.
Since the country has been dealing with the pandemic in an outstanding manner, the Dubai Health Authority (DHA) still urges the general public to make note of traveling safely.
If you or anyone you know is traveling this summer, have them read this:
It's peak travel season – so here's a fresh travel advisory in order for everyone to stay safe during the pandemic.
Things to know before you travel;
Make sure you have both doses of the COVID 19 vaccine (safer, the better!)
Choose a low-risk destination (online offers all this info, one quick Google search!)
Book an appt at the Traveler's Clinic to know all the risks that might come up in your chosen travel spot. Climate issues, infectious diseases, their health and security systems and etc
Always make sure you're updated on the travel destination's regulation and procedures
Choose a hotel that strictly complies with COVID measures
Always keep a stock of the essentials around: sanitisers, masks and etc
During your travel:
Make sure you have your mask on at all times. Perhaps double-mask too, for extra protection.
Avoid super crowded spots
Follow all the precautionary measures in public
Avoid touching your eyes, nose, and mouth without first washing your hands
Wash hands frequently, especially after having been in public areas and touching things
Do not share food with others and wherever possible, avoid street food vendors
Don't share your personal items with others
Use contactless pay as much as possible
Isolate yourself and get medical support if you feel a fever or respiratory symptoms
After your travel:
Stay updated with all the regulations and procedures regarding Covid-related tests and quarantine
If you develop any Covid-19 symptoms after arrival, isolate yourself and do a PCR test