Dubai
It Seems Ronaldo Manchester United Jerseys Are Already On Sale In A Dubai Shop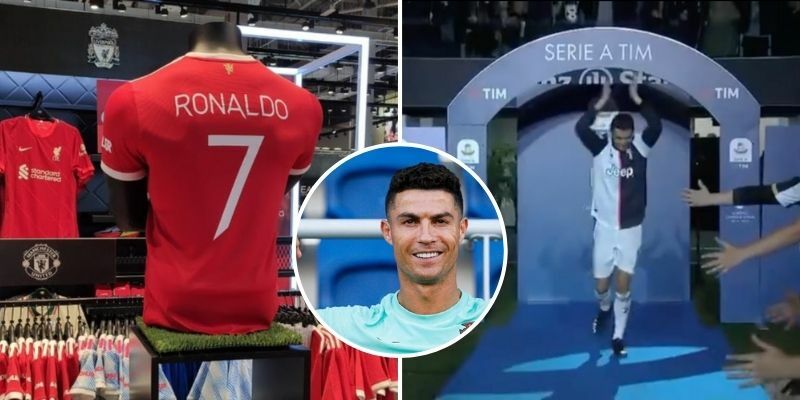 It Seems Ronaldo Manchester United Jerseys Are Already On Sale In A Dubai Shop
A Twitter user found a Ronaldo Manchester United jersey at an unspecified shop in Dubai, days before the footballer's return to Manchester United.
In case you live under a rock, Cristiano Ronaldo's BIG exit from Juventus has been the talk in the last month and today finally marks his return to his old team: Manchester United. He left for Real Madrid in 2009 and makes his return in 2021 – almost 12 years later. 
Everyone's all praise and welcome for the 36-year-old's return to Manchester United 
View this post on Instagram
Twitter user @BusbyBulletin shared this image of a Ronaldo Man U jersey, spotted at a shop in Dubai
No information on the shop or which Dubai mall this was found at was mentioned in the post. IS it true? That, we still don't know.
Regardless, many have pointed out that Edison Cavani currently wears jersey #7, asking what this means for Ronaldo's grand return. Only time will tell.
Have you spotted this anywhere in the UAE?
People are fast. Dubai. pic.twitter.com/n0gPj9JTnf

— BusbyBulletin (@BusbyBulletin) August 27, 2021
Ronaldo fans are HYPED and on the Man U Instagram page awaiting content about him today
Just look at this awesome 'welcome back' post. So beautiful.
Listen to the full Lovin Dubai Show podcast below:
Read Next: Mai's Vault Takes On Dubai And We Can't Stop Stalking!
If there's one curly-haired Arab queen to watch for on social media, it is a hundoooo per cent Mai!
She uploads her daily dose of sarcasm on social media under the username, 'Mai's Vault'  and if you don't follow her then habibi yallah! The Egyptian-American comic is currently chilling in Dubai and has already hit all the hot spots around town… that is after she handled her luggage mishap at the DXB airport lol.
But since that rocky start, she's been living it up boujee at the Paramount Hotel, Business Bay – after which, Mai toured Downtown and hit Dubai's hot dunes… in her Mai-style ofc (which means riding the quad bike the other way around).
Read the rest here.