Latest
Anas Bukhash Asks Lance Armstrong "Do You Have A Big Ego?" And It Completely Catches Him Off Guard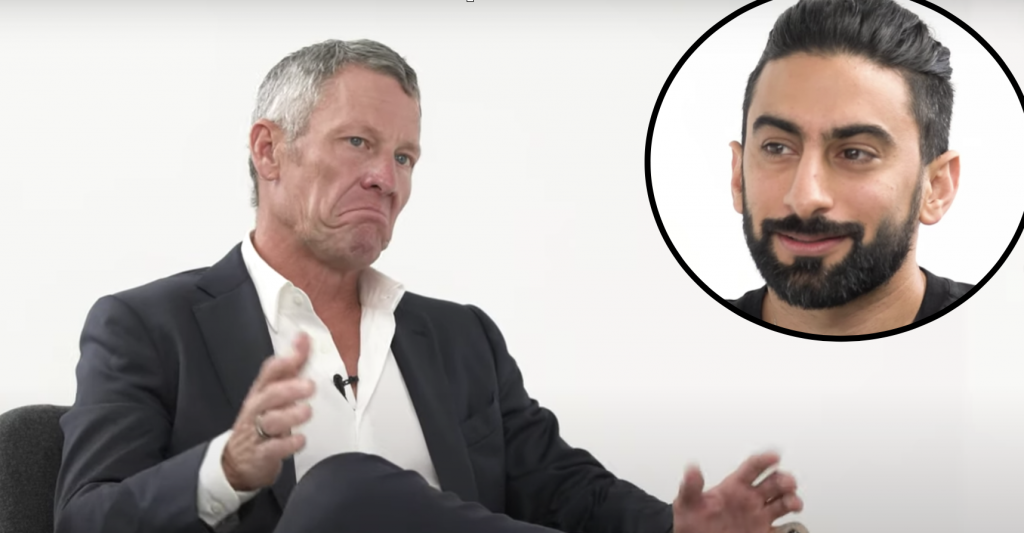 "So how are you really doing?"
In the latest chapter of AB Talks, local Emirati entrepreneur and host Anas Bukhash, sits down with Lance Armstrong, the former professional road cyclist, winner of seven consecutive Tour de France titles, a survivor of cancer and the subject of a decade of doping allegations before acknowledging in 2018 that was he was involved.
AB Talks, hosted by Anas Bukhash is a famously raw interview series. Anas has interviewed the likes of Gary Vee, The Hala and Nas Daily in a modest interview setting with leading questions to discover the true personality sitting before him. In the most recent episode, he sits with the contentious cyclist who was in Dubai last week and Anas asks a question that catches that famously unfathomable cyclist off guard.
At 27.00 Anas asks, "Would you say you have a big ego?"
Lance Armstong says he 'earned' a high level of confidence
Lance admits he's never been asked the question before and answers by countering, 'what is ego?'. He says now more than ever he has a very high level of confidence. He's not reckless or dangerous, but fearless.
Lance continues, he says he has a fearless approach to life, that's not ego or arrogance, and he's only scared about one thing in life – that something could happen to his kids.
Anas pushed the question further, asking if his level of confidence can be mistaken for confidence. Watch the full interview where Lance talks about his early life, his power house of a mother and his renewed positive outlook on life.
"I spend most of my time being the butt of the joke"
Lance was recently in Dubai and he gave a big shout out to the incredible Al Qudra track on his 'gram feed
Loving my time in @dubai. I mean, who has 180kms (112 miles) of dedicated cycling track?! Amazing work @dubaisc – incredibly impressive! And a TdF champ to boot. Great group out there today as well. @ghincapie and I heard about 50 "see you in the douches" which was classic. Forward. Never. Straight
Listen to The Lovin Daily: The Lovin Daily: 1,538 In 24 Hours – The Biggest Rise In COVID Cases So Far