Latest
LISTEN: There's A New Supplement That's Plant-Based, Boosts Immunity, Tackles Gut Issues And Sleep Disorders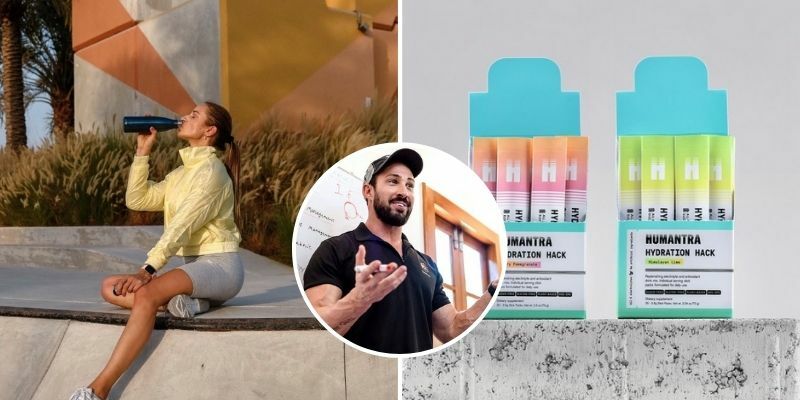 Humantra is a global wellness brand on a mission to put thriving health and optimal performance within reach for everyone. They produce simplified supplements to help people take ownership of their health and wellbeing.
A newbie in the region, the company had a soft launch a week ago and are eyeing a grand launch around New Year.
The idea of Humantra started off when Dave was battling cancer and had to find ways to boost his immunity
Dave started off his stint with the health food industry when he was 19 years old. Back then, he worked as a personal trainer in LA and has been in the industry for 20 years now. However, it was when Dave had cancer that he started learning more about immunity boosters. He denied chemo and radiation and did it all to boost his immune system. Changing his lifestyle and eating habits boosted his immune system to a point where he could fight cancer.
Over the years, Dave found that supplements played an important role in building the immune system and taking control of the body. However, 15 years ago, supplements only meant building muscles, or adding on protein to the body. The 'wellness' bit remained untouched. This prompted Dave to start creating supplements that were plant-based. That's how Humantra was born!
The supplements will directly solve three key problems including de-hydration, gut issues, and sleep disorders
Unlike most other supplements, Humantra's products are tasty, and aren't intimidating like a pill. Besides, they are made from Monk fruit- which also means they have zero sugar. The product comes in a powdered-electrolyte form that gives you all the minerals you need. And, these are the minerals that do not exist even in plain water. Lastly, the supplements come in stick packs, which makes it easy for first-time consumers.
According to Dave, even though you drink three liters of water a day, if you're not drinking water with the right minerals and electrolytes, you're actually going to be de-hydrated.
The happy part is that the company is hitting their 1000 first customers quicker than they actually thought
Post this, Dave plans to pause, and get an honest feedback from consumers before the team takes a decision on whether or not the supplement will be available directly off the shelf.
Dave said that the supplement industry has had a positive shift over the last couple of years
"Sadly, health is a sensitive subject and its very easy to manipulate people", says Dave. Thankfully, the supplement industry has had a very positive shift over the past couple of years. Dave further added that lately, more health cults have started off supplement companies, and they create products that actually help people.
Dubai is a great ground to experiment a product like this, owing to its multi-cultural characteristic
Talking about Dubai as a business hub Dave said that the city is a melting pot of cultures and the kind of vitality that a product will get in a city like this, is like nowhere else. Once the company has its name up and running in Dubai, it becomes easier to play the game elsewhere in the world.
That said, Dave also feels that having a great product, and understanding and meeting the customer's needs is key to leading the region.
In future, the company plans to subscribe to services that will aid the best customer experience!
Follow Dubai Works wherever you listen to your podcasts