Latest
MOTN Features Big Concerts And Epic Activities And Tickets Start At Just AED25!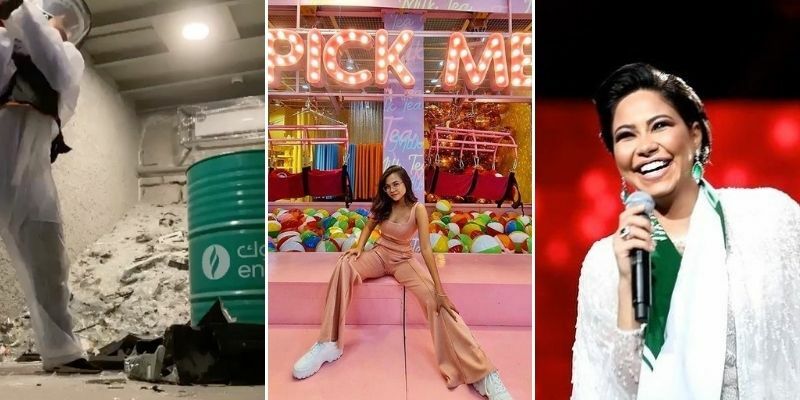 MOTN is back and it's a jam-packed fun-filled festival happening at the Abu Dhabi Corniche from December 9 until December 18.
But what actually is it? MOTN is a 10-day celebration, organised by Abu Dhabi's Department of Culture and Tourism (DCT) with bucketloads of family-friendly fun! There are six zones: Inspire Space, Thrill Zone, Food Hub, Music Arena, Shopping District, and Amusement Park, coupled with live art and live music, amazing food… There is SO MUCH GOING ON.
Scroll to hear about why each zone at MOTN is worthy of a visit!
Head to the Amusement Park which features the World of Nickelodeon, carnival rides, the adventurous Diggers Lab, and skill games dedicated to the little ones
View this post on Instagram
The Inspire Space is made up of rooms designed by UAE-based artists and has plenty of cool photo ops including The Dessert Museum!
There's the MOTN Basketball Hub, where you can join tournaments and competitions. You can also check out the deliciously stunning The Dessert Museum and gamers and cosplayers should head directly to Animenia.
View this post on Instagram
Shop till you drop at the Shopping District
Over 30 brands are ready and waiting to tempt you, with the super cool Beach Market, the perfect spot to nab unique festive gifts, and the Bô-tik, where you can find luxury items.
View this post on Instagram
Adrenaline junkies head to the Thrill Zone
They've got Rick and Morty Laser tag (OMG!), parkour workshops, The Horror Escape Rooms, and the famous Smash Room is set up to let you smash your little heart out. At The Thrill Zone, you'll also find a gamers hub with the biggest gaming titles for Console, Mobile and VR and arcade games.
View this post on Instagram
Live tunes from Sherine Abdel Wahab, The Kid LAROI, Faouzia, the number one selling Kuwaiti boy band Miami Band, Mohammed Al Salem, Mahmoud Al Turky and Khalid Fouad, all waiting for you at The Music Arena
View this post on Instagram
The Food Hub is a foodies DREAM featuring 20 culinary experiences and a one-of-a-kind installation created by South African creative artist Daniel Popper.
View this post on Instagram
Stay up to date with everything MOTN right here
Main image via The Smash Room / Dessert Museum