Dubai
Ex Olympian Athlete Perri Shakes Drayton Had An Adorbs Birthday Celebration In Dubai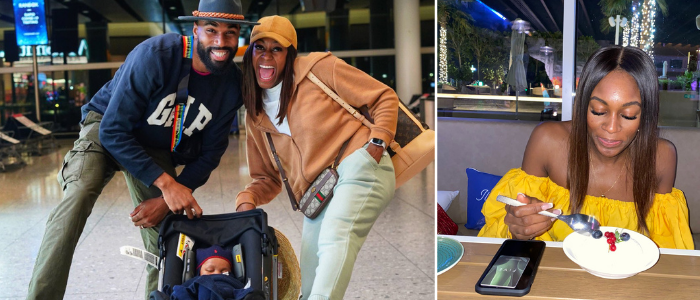 Who wouldn't want to have a birthday celebration in the land of the beautiful deserts and the majestic Burj Khalifa? Dubai's always been a travel fav and everyone's been flying in thanks to how well they've handled the pandemic. And a recent fan of Dubai is the other half of MTV's Mike and Perry and an ex Olympic athlete, Perri Shakes Drayton!
And she got to celebrate her birthday out here!
She officially rang in her birthday last night in the city.
Checking out the best of Dubai while they're still here
Perri and the hubby Mike Edwards also passed by the Museum of Illusions Dubai for a quick photo sesh!
Fun with the entire fam
Of course, no visit to Dubai is complete in the winters without a quick dip in the pool or the beach. She also took her adorbs 3-month-old baby for his day out in the pool and he looks like he's having a lovely time with his mama!
From YouTube to TV – Mike and Perri
The husband-wife duo are amaze YouTube vloggers and they even vlogged their entire journey to Dubai with their baby. Thanks to their fan-following, the duo got to ink a deal with MTV UK for their very own reality series 'Celebrity Bumps'.