Latest
PODCAST: The Founder Of One Championship Gets Candid About His Rags To Riches Story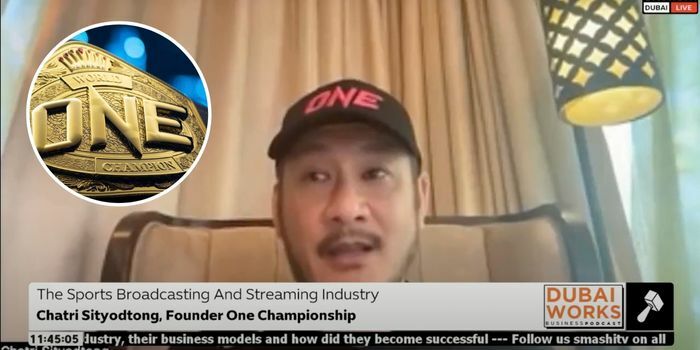 PODCAST: The Founder Of One Championship Gets Candid About His Rags To Riches Story
This week on the DUBAI WORKS podcast, we spoke with Chatri Sityodtong, the founder of One Championship.
The company is one of the largest sports media platforms and broadcasts to over 150 countries around the world. It also ranks amongst the world's top 10 sports media properties for both viewership and engagement.
Watch the trailer below! Listen on Podeo here.
Rags to Riches: The story
Before getting into the MENA region's growing love for all things martial arts, Chatri spoke about how One Championship came to be.
He dived deep into his childhood where his family was struck by poverty, and how he had to rely on his tenacity, hard work, and a lot of motherly love to begin the phenomenon that is one Championship.
Amusingly, although Martial arts were a great source of inspiration for Chatri from the beginning, it wasn't the first career path he chose!
"I always tell our team that our genre might be martial arts, but our platform is humanity" 
Speaking of the growth of One Championship, Chatri talks about how the mission is to inspire people. He goes further to say that they want to celebrate superheroes who tell stories of overcoming tragedy, poverty, and various adversities, and in this way "elevate humanity to dream more, do more, and be more in life."
He attributes this motive to One Championship's massive social media success, crossing 13.8 billion organic views just last year.
Follow Dubai Works wherever you listen to your podcasts