Business
Podcast: This Real Estate Firm Demonstrates Why Dubai Is The Future For Businesses Looking To Grow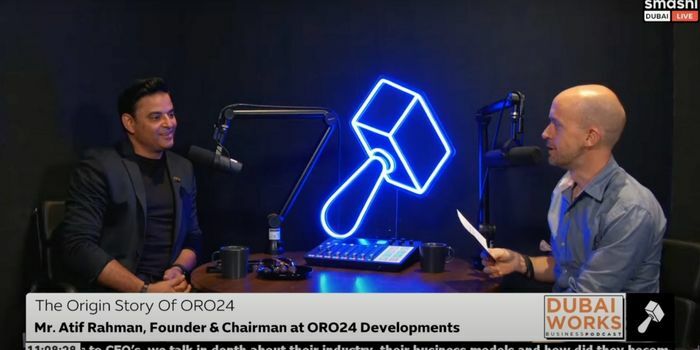 Podcast: This Real Estate Firm Demonstrates Why Dubai Is The Future For Businesses Looking To Grow
This week on the DUBAI WORKS Podcast, we spoke to Atif Rahman, the founder and chairman at ORO24 Developments, a real estate firm that specializes in developments, facility Management, and Investments.
Atif speaks about why Dubai is the best space for any business to thrive and dives deep into what makes it the success that it is today. The businessman refers to Dubai as a 'library' for architecture- and also emphasises on the deep-rooted connection that human beings have to real estate from the minute they are born!
Watch him share some unique insights into the Dubai atmosphere
"Rest of the world, you would find that the private sector is ahead of the government, but here [Dubai and UAE] it's totally opposite, the government is ahead of the private sector and we're always catching up!"
Atif strongly believes that Dubai has emerged into a visionary city, one that will perhaps never be repeated again.
I dont think the story of Dubai can ever be repeated, because it's just the perfect combination of visionary leadership, the government sector coming together.
Listen to the complete episode on podeo here
Follow Dubai Works wherever you listen to your podcasts