Latest
Watch Exclusive Live Sports For Just AED2 For A Limited Time!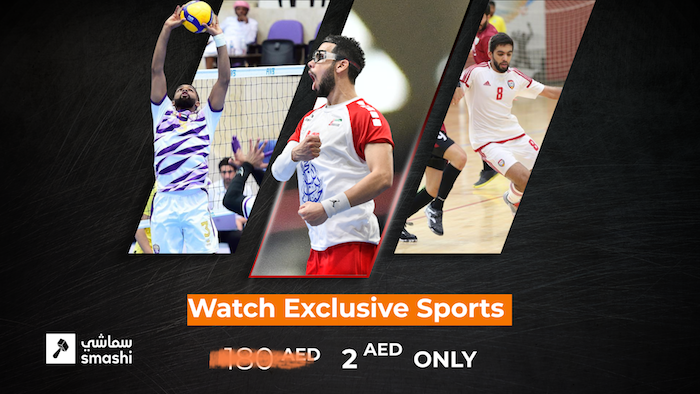 Smashi is a live streaming service from the heart of the Arab world, covering the most innovative products, services, and technologies changing our lives.
If you're looking for up-to-the-minute live local sports content, Smashi is leading app where sports fans can subscribe and watch everything from football, handball, and volleyball live and exclusively.
Smashi is running a one-time AED 2 offer and it's available until the end of the year
The AED2 subscription covers 000s of videos, live streaming, with a focus on local – futsal, volleyball & handball.
View this post on Instagram
Watch your favourite teams and catch up on all the sport-related news on Smashi Sports for a whopping price of just AED2
Wipe your eyes and read that again… Just AED2!
This is a platform for all sports lovers to catch the action without dropping hundreds. The only catch? The deal is available for a limited time, run and subscribe before the price changes!
RUN! The deal drop from AED180 to AED2 is ONLY available until January 31
Subscribe and learn more about Smashi here
Terms & Conditions:
Offer is only valid until Jan 31st 2023.
Users must register a valid account and pay for the subscription using a valid debit/credit card.
All subscriptions will auto renew to the default package value upon expiry unless the subscription is cancelled ahead of that date.