Latest
The Official Trailer Of The Real Housewives Of Dubai Just Dropped And It's UNBELIEVABLE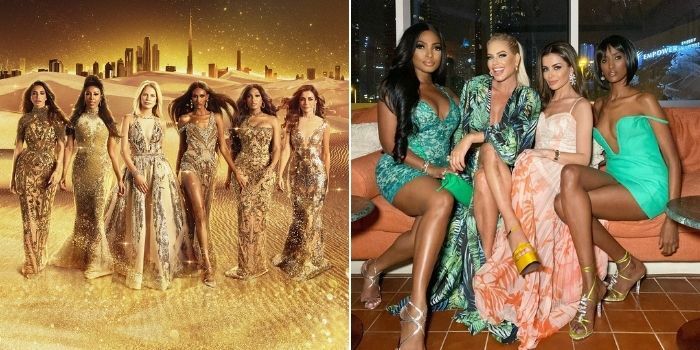 June 1st could not come any sooner because that's when The Real Housewives of Dubai is airing! FINALLY. Based on the trailer that just dropped, it's a lot of DRAMA, money, and nibbling camels (keep scrolling)?
Who's starring? Oh, it's just Caroline Brooks, Nina Ali, Chanel Ayan, Sara Al Madani, Lesa Milan, and Caroline Stanbury.
The official trailer of The Real Housewives of Dubai dropped and it's absolutely binge-worthy
View this post on Instagram
Andy Cohen said the show will "blow a lot of stereotypes out of the water"
Dubai is definitely known for the luxurious lifestyles of some residents but it also has stereotypes as being an oppressive emirate. Andy Cohen was being interviewed by ET when he gave some teasers about the Dubai-based show.
"I think people are going to be very surprised how much Dubai plays into things and the rules of Dubai and what's allowed for women there and what's not, and I think it's gonna blow a lot of stereotypes out of the water," Andy said.
He said the viewers will be pretty surprised to see the type of things that happen in Dubai. "There's a lot of expats [in Dubai] and the lifestyle is bigger there, the glamour is intense and it's just a totally different playground for them," he added. "I mean, it's somewhere we've never seen before."