Latest
More Than 10 Million Vaccination Doses Have Been Administered In The UAE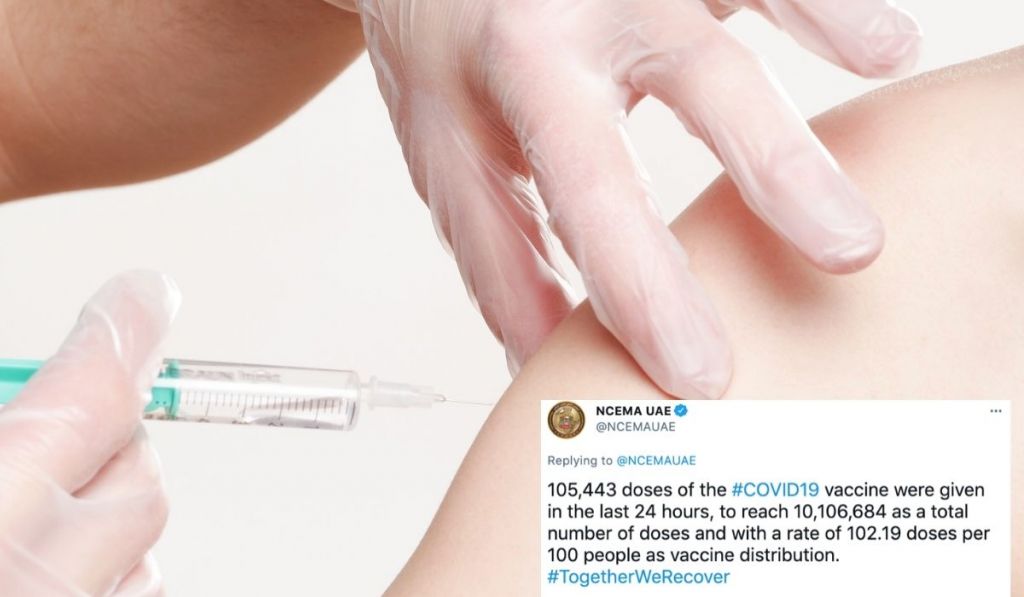 More Than 10 Million Vaccination Doses Have Been Administered In The UAE
The UAE has administered more than 10 million COVID-19 vaccine doses as of April 22, as announced by the National Emergency Crisis and Disaster Management Authority (NCEMA).
The announcement made by both the NCEMA and The Ministry of Health and Prevention (MOHAP) is proof of the campaign's success, with its goals initially being to achieve herd immunity and ensure that the UAE is on a fast track to recovery from the pandemic.
Image Credits: Image by Angelo Esslinger from Pixabay and NCEMA
105,443 doses of the #COVID19 vaccine were given in the last 24 hours, to reach 10,106,684 as a total number of doses and with a rate of 102.19 doses per 100 people as vaccine distribution. #TogetherWeRecover

— NCEMA UAE (@NCEMAUAE) April 23, 2021
The national vaccination drive that started in December 2020 has increased its pace
As of April 24, the NCEMA has already announced 10,106,684 vaccination doses administered throughout the country. 
Obaid Rashid Hassan Al Shamsi, Director-General, National Emergency Crisis, and Disasters Management Authority (NCEMA) told Gulf News that the distribution of over 10 million vaccine doses highlights a 'key achievement that helps the vaccination drive campaign realise its objectives.'
He also gave thanks to the UAE"s leaders, who had set out the vision to extend the vaccine to the community in record time. 
Listen to The Lovin Daily: Why The 'Watch Doctor' In Dubai Is The True Hidden Gem Everyone Needs To Visit