Announcements
Dubai's Filipino Community Is Going WILD Over The Recent Miss Universe Philippines 2020 Pageant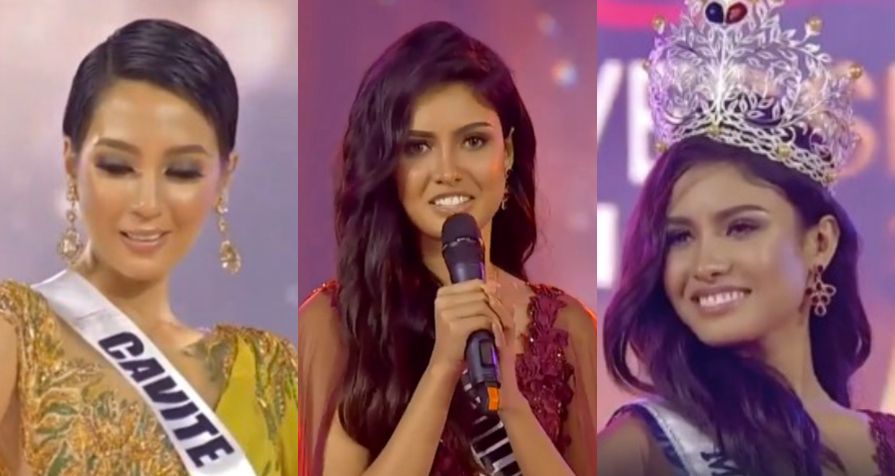 The Filipino community in Dubai just can NOT get enough of the glam and full of wit Miss Universe Philippines 2020 contest that was being held back at home!
A contest where all the beauties with brains of the country are celebrated for their spirit and talents.
The finals which aired today (Sunday, October 25) saw Rabiya Mateo, 23, of Iloilo City crowned as the winner of the nailbiting pageant.
The beaming 23-year-old will now go onto represent the Philippines in the Miss Universe pageant
Rabiya was crowned by Gazini Ganados, who placed in the Top 20 of the Miss Universe pageant in 2019.
The Top 4 runner-ups were ranked as the following:
1st runner-up: Maria Ysabella "Bella" Ysmael, Parañaque
2nd runner-up: Michele Gumabao, Quezon City
3rd runner-up: Pauline Amelinckx, Bohol
4th runner-up: Kimberly "Billie" Hakenson, Cavite
When you practice self-love, you get to know the right weapon in order for you to win life. I feel like right now I am ripe enough to win the competition because I've done everything that I could to become the phenomenal woman that I am
Rabiya believes in investing in yourself and practising self-love as that helps you grow in all aspects of life.
…Now ain't it pretty clear why this Ilongga beauty queen was crowned as Miss Universe Philippines 2020.
4th runner-up, Kimberly "Billie" Hakenson, Cavite also became quite popular with viewers for her bold and fearless stance on certain subjects, as well as her willingness to openly talk about her gender-based abuse
I am not here to just be a voice, I am here to amplify voices because we will not be silenced by fear anymore, we are here to be empowered by truth.
Cavite stole ALL hearts by speaking her truth and not trying to people-please with her diplomatic/politically correct answers
A Twitter user, @BayaniMark_ wrote:
I was a survivor of gender-based abuse" -Cavite

Damn, so impactful! Just imagine standing on that stage representing so many things apart from your hometown, such as breaking gender norms