Announcements
Emirates Has Returned AED 1.9 BILLION In Refunds As A Result Of The COVID-19 Pandemic
Emirates Has Returned AED 1.9 BILLION In Refunds As A Result Of The COVID-19 Pandemic
With the COVID-19 pandemic plaguing over our lives, jobs, health and more the virus is clearly on a role to down the global economy and industries are doing their best to fight back.
One such industry that's been massively devastated by the pandemic is the aviation line and Emirates has revealed just how hard it's been hit by the unprecedented travel restrictions put in place to curb the spread of the infection.
Over the past 2 months, Emirates has processed nearly 650,000 refund requests in total, returning over AED 1.9 billion to its customers!
The refunds were a part of the airline's promise to expedite refunds after the COVID-19 pandemic disrupted travel plans for millions of customers around the world.
Adnan Kazim, Emirates' Chief Commercial Officer, said:
"This pandemic is a black swan event no one expected, impacting travellers and hitting the airline and travel industry hard."

"At Emirates, we've earned our customers' trust over the years and we value that greatly. It is tough times for everyone, but we are committed to doing what's right by our customers. That's why we ringfenced cash to honour refunds, and invested resources to expedite processing."
Emirates is yet to process another half a million refunds, which the airline is expecting to clear within another two months
The Dubai-based airline has revealed that their processing time for refunds has reduced from 90 days to 60, and as they are seeing lower volumes of new requests and are expecting this rate to further improve.
PSA for confused Dubai visa holders: Returning Dubai residents will NOT require an ICA approval, however, Dubai visa holders MUST have a return approval from the General Directorate of Residency and Foreign Affairs (GDRFA).
To learn more on the updated travel regulations, click here.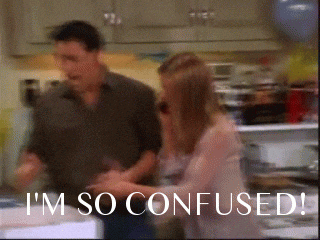 If you're booking your flight please note that cabin baggage is NOT permitted. But you can get yourself this multi-compartment and Convertable Shoulder Laptop Bag, to store all your in-flight essentials when travelling back home.
You WILL be permitted to carry your laptop, handbag, briefcase and baby items with you during the flight.
On Amazon for AED 139.00.
This Spacious Laptop Tote Bag for Women is your one-stop solution if you're big on organisation and order! With 3 layer compartments, this premium PU leather bag has a section for just about anything and errathing.
Promising review:
"The bag looks beautiful. Right like in the pictures of the website, rigid and spacefull! I'm very satisfied so far. Will update after using it for some time. It is easy to carry on the shoulder as well, so yes, ladies, if you need to carry a lot of stuff and want to look professional at the same, go ahead!
Buy it from Amazon for AED 621.36.
Note: This article may contain affiliate links. Lovin Dubai can receive a commission if items are purchased through a link from this post.