Latest
UAE Peeps Enjoyed A Pleasant Downpour On Saturday As A Result Of Cloud Seeding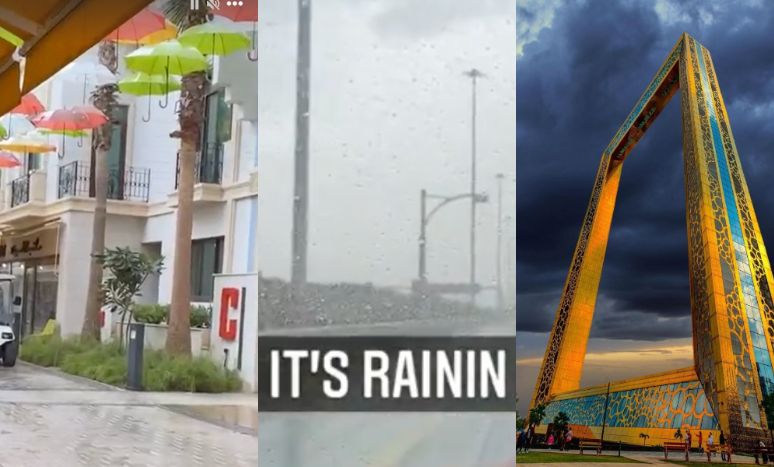 Several parts of the UAE got to enjoy pleasant weather, cloudy skies and some lucky peeps even got to witness the pure joy of ACTUAL RAIN in the country over the weekend.
Ahead of the 6-day long Eid break, the rain gods blessed the country with temporary sweater weather as light rains are set to persist throughout the day.
The UAE's weather body, the National Centre of Meteorology (NCM), clarified that the rainy convective cloud formations throughout the country are a result of cloud seeding.
UAE peeps flooded social media with excited stories of the weather as the downpour brought some much-needed relief from the summer heatwave
Dubai lads enjoyed proper rains after 14 entire months: No cap there!🧢🧢🧢
This was much, MUCH needed.
An onset of rains was mostly experienced over Abu Dhabi, Dubai, Sharjah, Ras Al Khaimah and Al Ain!
Although Dubai saw light showers and drizzles, Abu Dhabi, Al Ain and RAK residents got to enjoy bursts of full-fledged rains…
The rainy clouds left behind a trail of stunning orange and pink streaks in the sky that lit up the country post sunset
UAE peeps who missed the whole weekend rain show waiting for another round like…