Announcements
Sidharth Shukla's Dedicated Dubai Fanbase Have His Name And Birthday Trending On Twitter For 3 Days Straight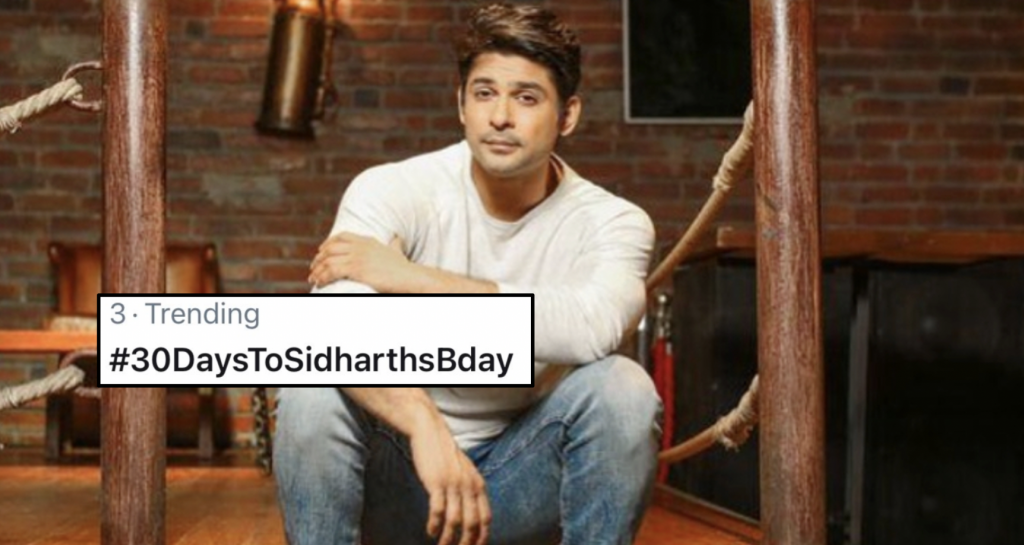 Fan poweerrr is the ultimate power💪🏼
Diehard fans of the Bigg Boss 13 winner, Sidharth Shukla prove just that as they get the 39-year-old Indian actor and model trending on Twitter in Dubai and India for 3 days straight… yes Shukla fandom, we've been stalking lol.
They often tweet of the what all the famed Bigg Boss winner is up to, but this time it's made it to the top trending list in Dubai. Love that for his fans.
With the actor's birthday falling on December 12, exactly 30 days away from today, his fanbase have taken it upon themselves to make the whole webiverse aware of the hunk's upcoming birthday. And boy are they succeeding, with the hashtag #30DaysToSidharthsBday trending on the platform in less than 24 hours.
The 'World's Best Model' 2005 title holder is currently busy shooting for exciting projects and shares fun glimpses of the same on his official IG handle
If there's one thing to take away from this is that you never, NEVER mess with a Shukla fan! They clearly have some maaaadd good social media tricks up their sleeves