Latest
The UAE Sends More Than AED6 BILLION Worth Of Aid To Afghanistan
Help is never too far away if the UAE has anything to do about it!
With that being said, the UAE has airlifted more than AED 6.2 BILLION worth of humanitarian aid to Taliban-seized Afghanistan since August. Over the past few days itself, five planes carrying 106.4 tonnes of food and medical supplies were dispatched to Afghanistan – as disclosed by the official account of the UAE.
The humanitarian contribution was made to meet the basic needs of those most vulnerable, i.e. women, children and the elderly
From 🇦🇪 to 🇦🇫

The #UAE sent 5 aircrafts carrying 106.4 tonnes of food and medical supplies to #Afghanistan #UAEAid pic.twitter.com/qc9EOimPyv

— UAEAid (@UAEAid) September 8, 2021
The UAE is further set to temporarily host 5,000 Afghan refugees on their way to third countries
UAE assistance is not limited to humanitarian aid only. A few days ago, and under the directives of HH Sheikh Mohamed bin Zayed Al Nahyan, Crown Prince of Abu Dhabi and Deputy Supreme Commander of the Armed Forces, the UAE hosted thousands of Afghan families and provided them with care in the community temporarily, in addition to taking all appropriate actions to meet their basic needs.
View this post on Instagram
The assistance promotes the approach of the Founding Father, the late Sheikh Zayed bin Sultan Al Nahyan and his values of giving, tolerance and service to humanity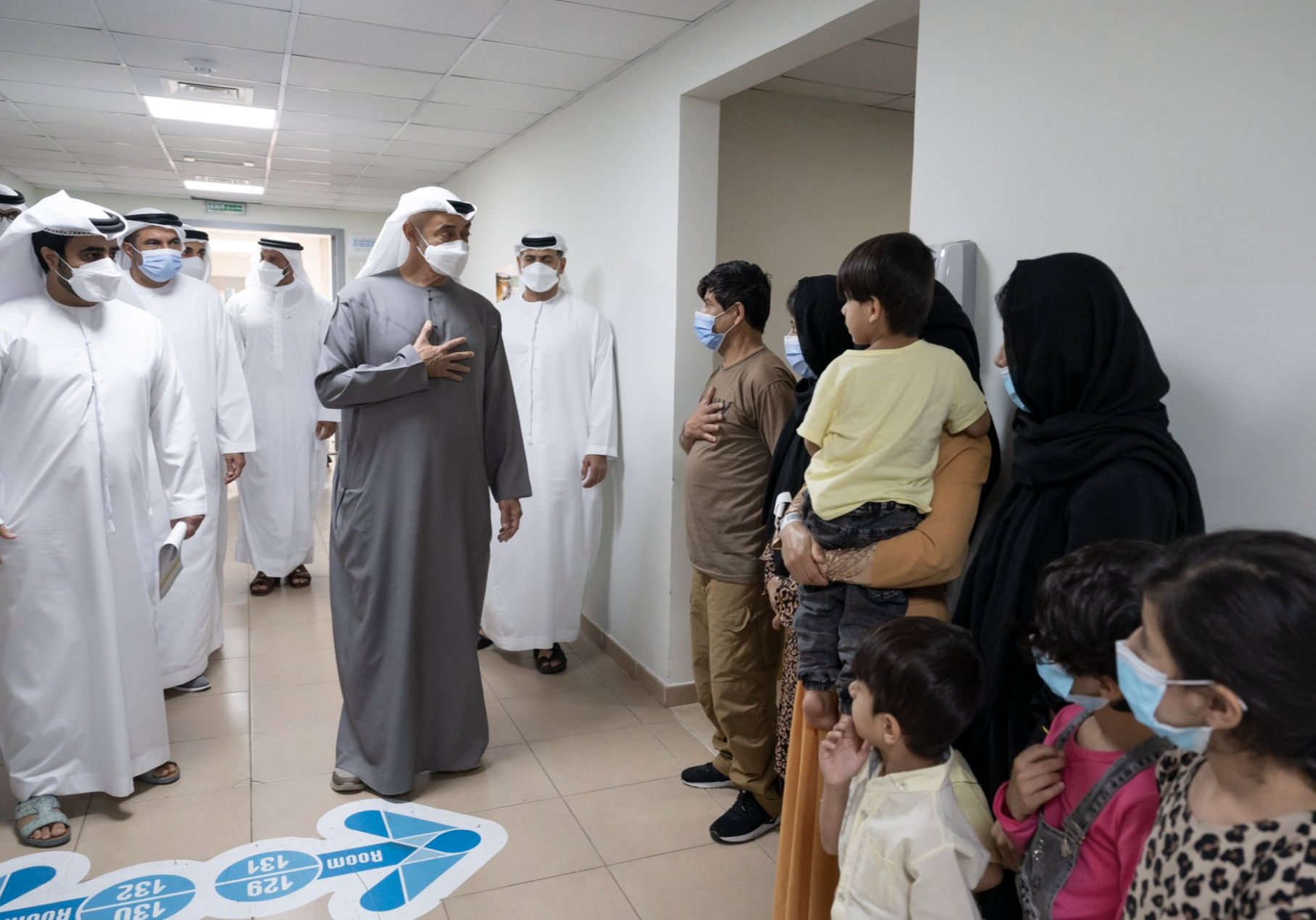 Watch the Lovin Show: Teenager Work Permit | The AED146 MILLION Race | Dubai Fitness Challenge
ALSO READ: Cycling Enthusiasts: Dubai Has Built A 50-KM Sand Bike Track In A Forest