Announcements
Jetman Tragically Passes Away In A Training Incident In Dubai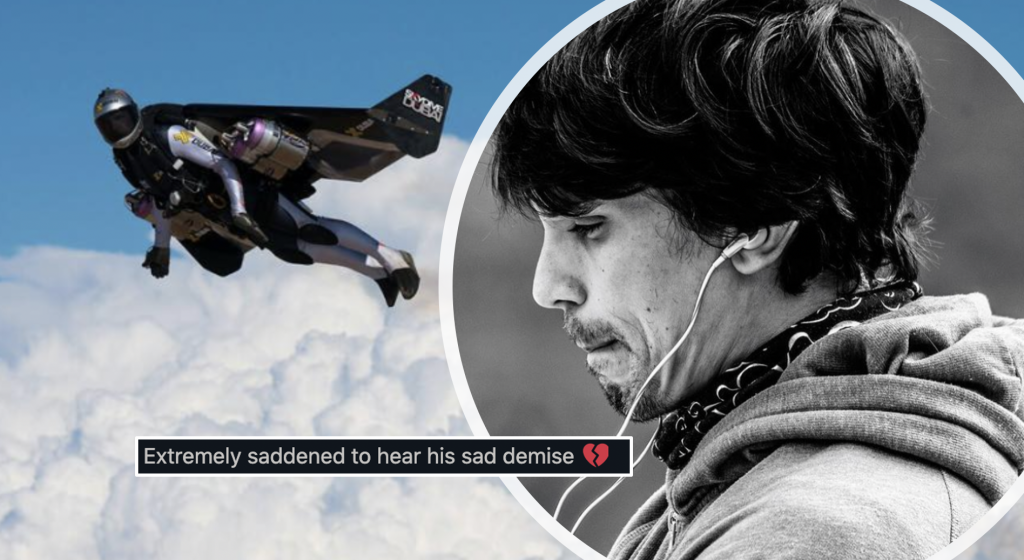 Part of Dubai's Jetman crew, Vincent (Vince) Reffet, has taken his place within the clouds forever, as the 36-year-old was tragically killed in a desert training incident in Dubai, on Tuesday, November 18.
The Frenchman was greatly popular here in Dubai for doing ultra-cool stunts wearing jetpacks whilst whizzing through the skies and coastal lines.
Jetman Dubai said in a statement,
"It is with unimaginable sadness that we announce the passing of Jetman Pilot, Vincent (Vince) Reffet, who died this morning, 17 November during training in Dubai.
Vince was a talented athlete and a much-loved and respected member of our team. Our thoughts and prayers are with his family and all those who knew and worked with him.
We are working closely with all relevant authorities and ask that you please keep Vince's family in your thoughts and prayers."
Fans and followers of the free-flying skydiver were left heartbroken upon hearing the dire news on Tuesday evening
Vince Reffet is popularly remembered for his OTT stunts of BASE-jumping off Burj Khalifa, soaring alongside an Emirates Airbus A380 and aerobating over Jumeirah Beach Residence
Our prayers go out to Vince's family and friends at this tragic time.
Listen To The Lovin Daily: A DJ Spent AED1 MILLION In ONE NIGHT At Five On The Palm