Latest
F1 Weekend Is Complete But The Memories Will Last A Lifetime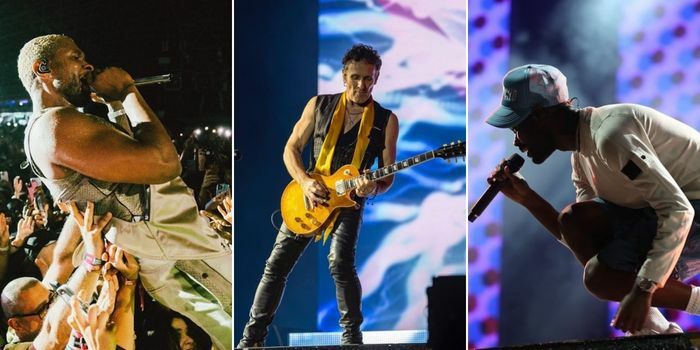 The results are in! Max Verstappen took home the number one spot as expected, Charles Leclerc took second place followed by Sergio Perez in third. The Abu Dhabi Grand Prix race weekend is now complete, but the memories will last a lifetime.
In usual order, the vibes were served off the track and the celeb spotting was in full force. Usain Bolt, Martin Lawrence, Ranveer Singh, and Tommy Hilfiger were all spotted trackside, and post-race the whole crowd zipped towards the UAE's favorite four-day musical festival, where, once again, Yasalam After-Race Concerts delivered with an impeccable line-up!
Legends only: Here's what went down at the Yasalam After-Race Concerts
View this post on Instagram
Taking a moment to remember Usher's set- he KILLED it!
View this post on Instagram
It was Dave's first performance at the After-Race Concerts… Come back ANYTIME
View this post on Instagram
No words for Swedish House Mafia… Still not over this set
*BRB, requesting leave to recover.
View this post on Instagram
Kendrick Lamar served with an epic performance of his best tunes
View this post on Instagram
And finally, Def Leppard called it a day on the Yasalam After-Race Concerts and proved why they are one of the greatest rock bands of all time
View this post on Instagram