Latest
WATCH: Shocking Footage Of A Mother Screaming At Her Child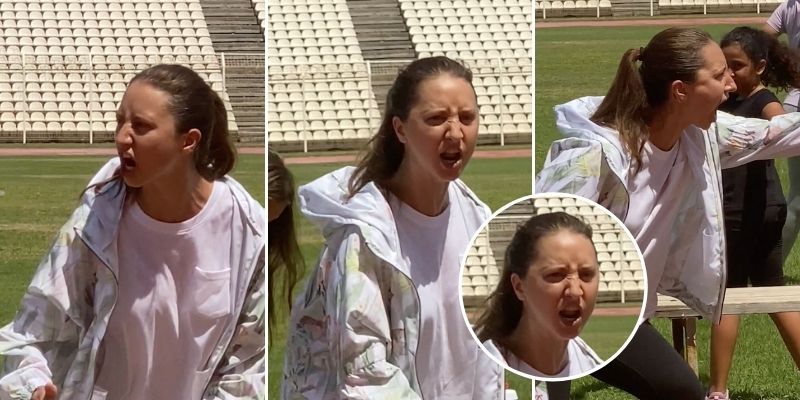 A video of a mum is doing the rounds on social media.
The footage shows her standing at the edge of a sports field shouting at her own child to perform better in a football match. While some parents may find this shocking, it's worth a share to highlight that this type of behaviour does happen globally and it's not a one-off event.
The child cannot be seen in the video, and so the intent of sharing it is to raise awareness of the pressure that kids face, from parents and coaches to perform competitively at sports. This pressure starts with the adults and trickles down to the kids… It can be in the classroom or on the sports field; unhealthy competitive parenting or coaching puts unnecessary strain on kids across the world.
WATCH: Shocking footage of a mum unleashing a tirade of performance pressure on her child
Have you noticed similar behaviour among parents or coaches before? How common is unhealthy competitive behaviour among parents, coaches and teachers around you?
We would love to hear your thoughts on this in the comments.
Here's another video we came across where a sports coach can be seen screaming and putting unnecessary pressure on a child to perform better in a match, which would even be deemed as distracting for the child and his peers on the field.
Healthy competition can be a powerful thing, and children can excel when they're exposed to it. BUT, unnecessary pressure on young kids to perform can impact young minds and needless burden and strain can be stressful, leading to depression in some of the worst cases. Life pressure can come from anywhere – school and homework, friends or maybe bullies – but pressure from adults who have an impact on young minds is preventable.
The sports field is where kids should be allowed to run free and enjoy themselves. To flex their physical abilities and simply play. No rules, no requirements, no targets and no first place.
Sports should be fun, right?!