Latest
This Eco-Friendly Glamping Is A Stunning Arabian Adventure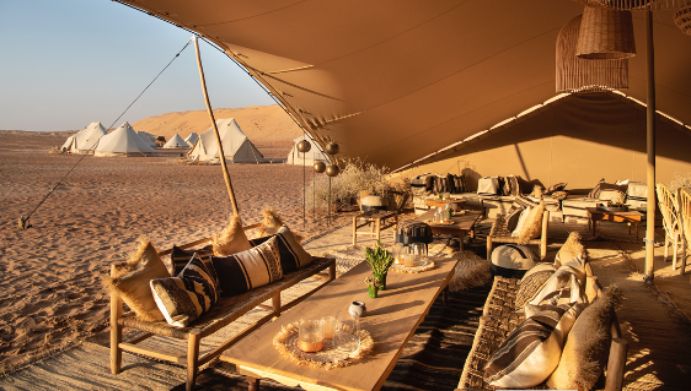 When you combine "camping" with "glamourous", you get Glamping. Otherwise known as luxury camping. And this is totally something we can get on board with!
You've been confined to your home for way too long, now is the perfect time to strap on your sneakers and head outdoors to become one with nature.
Fresh air, some wildlife, bonfire under a blanket of stars and constellations… experience all that PLUS a glam, hotel-like comfortable staycay feel with Magic Camps in the deserts of Dubai, Abu Dhabi and Oman.
Book your Magic Camps stay now.

Overnight stays at this dreamy, fun-FILLED camp can be fully private!
Choose between two categories of accommodation: Luxury Tent, or Luxury Tent with Private Setup.
The Luxury Tent category allows you to enjoy all the comfort of your own room, and to have your own bathroom with private toilet. The common areas, activities and meals will be shared with the other guests of the Camp: you will be able to meet in the Majlis (lounge), share convivial meals and coffee breaks, do activities together (camel rides, dune bashing…), and get new friends.
The Luxury Tent with Private Setup category has one difference: the whole camp is yours! It is a whole privatised experience and the Magic Camps' team is entirely dedicated to your service.
So this means you and your loved ones could be living out your Arabian Nights experience at this eco-conscious, Bedouin tented camp in Dubai, Abu Dhabi or in Oman!
How epic would this whole adventure be for proposals, anniversaries, birthdays and why not… weddings!
Organise your special event here.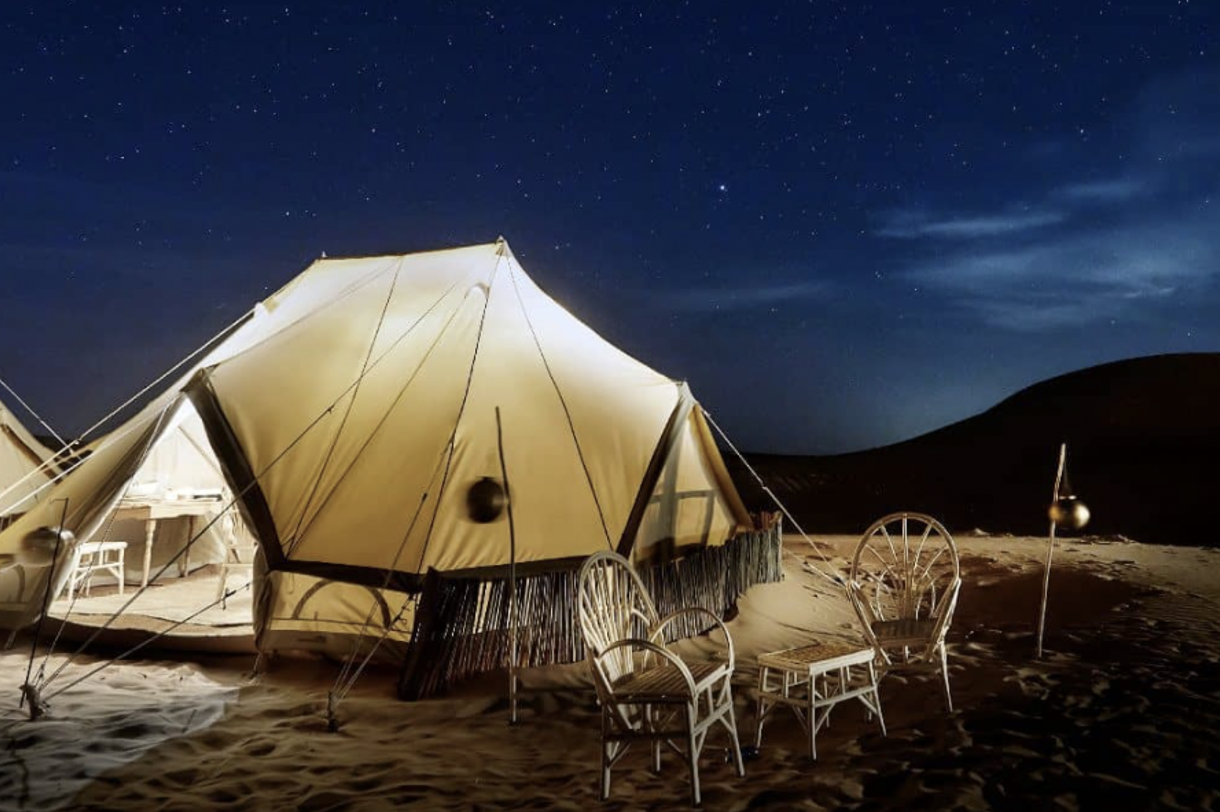 Magic Camps is a magical glamping staycation located in the desert of Dubai, Abu Dhabi, and Oman
And the accommodation is GOALS. Luxury tents will be set up in the middle of the desert and equipped with exquisite and inviting Arabian interiors, including a private bathroom with shower and toilets. The camps' location at the heart of the desert has carefully been chosen to be totally surrounded by the glowing dunes, far from the crowds, to ensure that you are completely immersed in nature.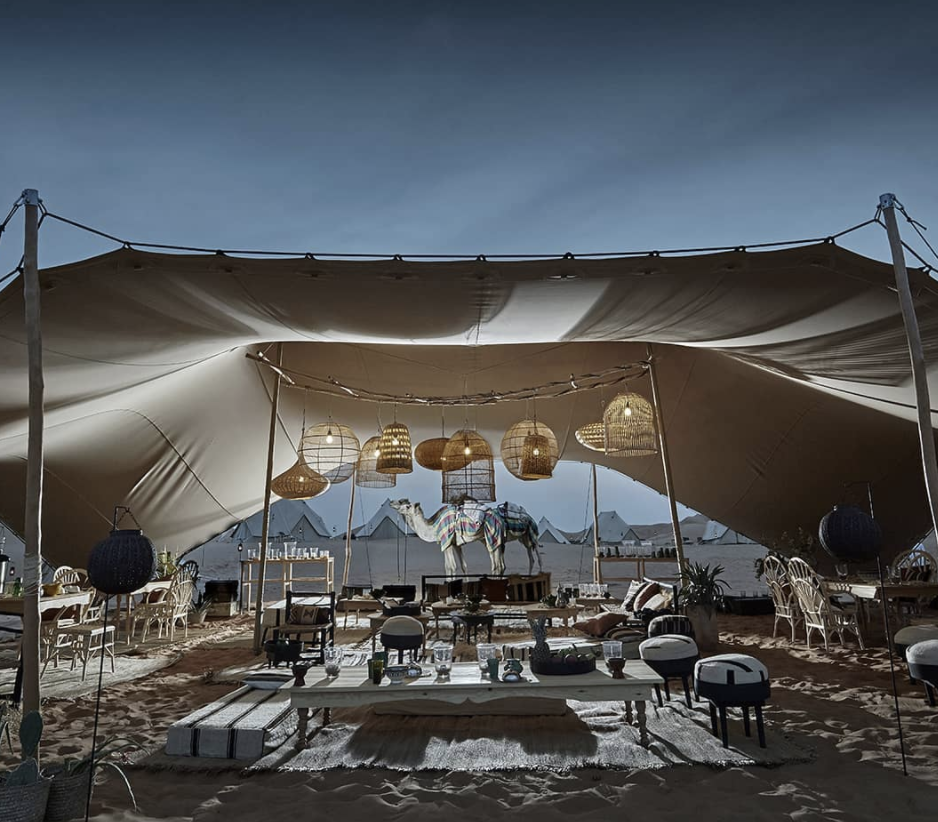 Let's talk AMENITIES!
Eco-responsibility is a the heart of all the amenities you'll get to enjoy in your luxury private tent at Magic Camps.
The tents are spacious, decorated with local artefacts and filled with eco-friendly materials. The beds offer an amazing level of comfort thanks to their plush mattresses and cosy cotton duvets. Each tent also comes with a private outdoor seating area to enjoy unforgettable morning coffees with panoramic desert views.
Each tent has its own private bathroom tent, with private shower and toilets, where clever, responsible use of water and plastic is implemented.
View this post on Instagram
FYI:
To learn more about Magic Camps or to make your reservation, call +971-4-437-8884 for the UAE and +968 246 136 41 for Oman, or send an e-mail to camps@magic-arabia.com.
Or visit their site here.