Latest
Get A Bottle On The House When You Shop At Windmill Cellar Ghantoot!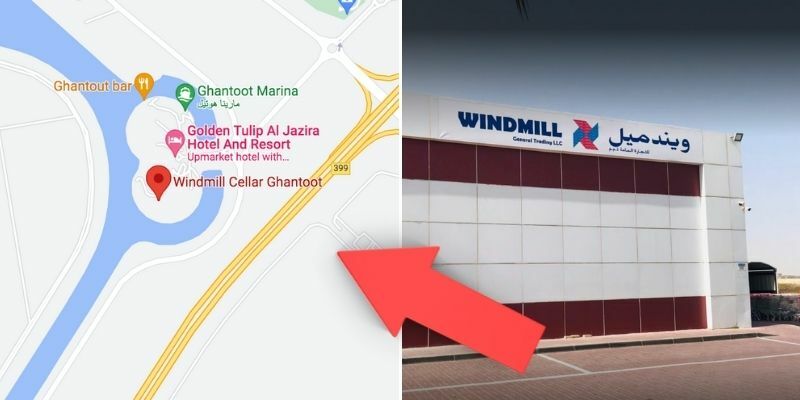 Ghantoot is the go-to shop for all your bevvie needs. Why? 'Cus it's right on the doorstep for Dubai residents!
Just a zippy 20 minutes drive from Dubai, there are no border restrictions required to get there and you DON'T need a PCR test to enter Ghantoot. Simple as!
The Windmill Cellar Ghantoot is located next to Al Jazira resort, and it's just around the corner when stock is running low, you're planning a celebration, or you're feeling like busting out your bartending skills at home!
*Open 7 days a week daily from 9 am – 10 pm
No license, no PCR, no border restrictions, AND you can get a free bottle… What are you waiting for?!
The huge selection is so impressive and you'll find competitive pricing on all stock
Not JUST massive stock selection, Windmill Cellar has got you with BIG bargains right now. More than 200 bottles of vino have been reduced and you'll find special offers on hops and spirits too.
And if you're here for the free bottle news, we will not disappoint! When you shop at Windmill Cellar Ghantoot you'll get to choose from a selection of complimentary bevvies, from hops and vino to spirits, the choice is yours.
Stay tuned for upcoming Oktoberfest news! There WILL be discounts on your fave German hops
Have you entered the Windmill giveaway yet? Lucky winners will be announced at the end of this month and two winners will get a bundle of refreshing drinks! Follow our social for daily updates on offers.
Take note Abu Dhabi peeps! DELIVERY is available for you. Easy and convenient, just place an order at shop.windmillgt.com before 5:5pm to get drinks delivered to your doorstep on the same day with free delivery!
The important bits:
Find Windmill Cellar, Ghantoot here
Open 7 days a week daily from 9am – 10pm
Don't want to drive all the way? You can even order via the Windmill app
Call the store if you need any info
056 538 9582 / 054 998 1285 / 056 408 5830
Windmill Cellar sells alcohol, you must be a non-Muslim to purchase alcohol here