Latest
A Puppy Has Been Left On A Balcony Multiple Times During Peak Heat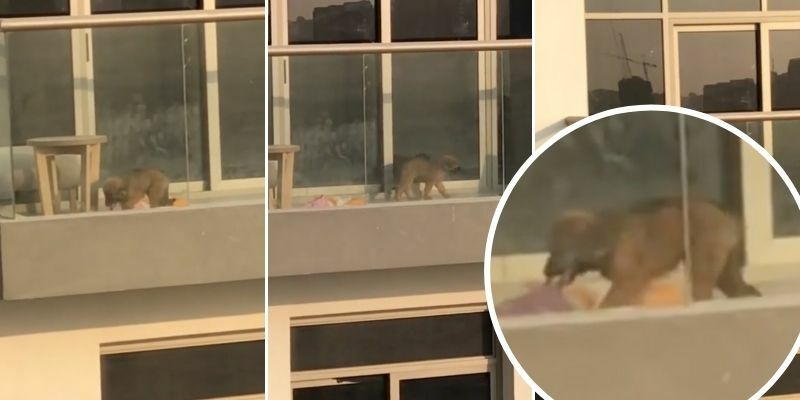 A Puppy Has Been Left On A Balcony Multiple Times During Peak Heat
"No one is there in the house, he is there from morning till night… there is no water, nothing."
Dubai resident Anif Gaffoor shared footage of a small puppy left on a balcony during peak heat. He added that the balcony is in direct sunlight and that he has spotted the puppy locked out several times, Anif has already made a complaint to security in the building but nothing has been done.
Watch the video here and turn on the sound to hear his commentary
View this post on Instagram
This is a reminder for all pet parents
If you have animals, please keep them inside during the day, make sure they have adequate shade, and have PLENTY of water. If we can't hack the heat, neither can they!
Thank you @anif_gaffoor for sharing
Read next: An Afghan Refugee Gave Birth On A Connecting Evacuation Flight From Dubai To The UK
An Afghan refugee gave birth to a healthy baby girl, named Havva (which translates to 'air'), onboard an Afghan evacuation flight from Dubai to Britain.
26-year-old Soman Noori went into labour 30,000 feet up in the Kuwaiti airspace on Saturday, August 28 and with assistance from the Turkish Airlines crew members, she was able to deliver without any complications. Both the mother and newborn were reported to have been in stable condition and in good health post the birth.
Havva is Soman Noori and her husband's third child. They have two young sons and the picture of the now family-of-five is simply heartwarming
The couple and their kids fled Afghanistan and will now settle in Birmingham in the United Kingdom.