event
Halloween Is Being Celebrated!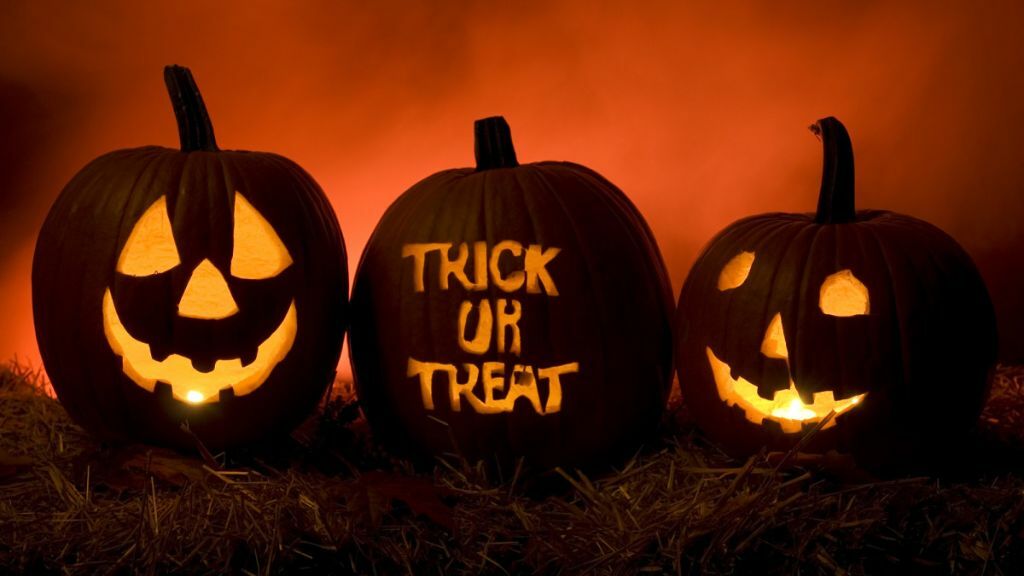 Halloween is a festival everyone absolutely LOVES. Dressing up without judgment for even a day? What more could we ask for? Everyone simply loves getting creative with their thoughts and expressing their inner monsters with this event.
Halloween is celebrated on the 31st of October every year, the time in the liturgical year dedicated to remembering the dead, including saints (hallows), martyrs, and all the departed. Spooky isn't it?
The Colony is having a Halloween night, and we are SO EXCITED!
The Colony as always is taking the initiative and is hosting a Halloween Night event on the 29th of October. Even though the actual Halloween is on the 31st, the 29th is a Saturday and that just makes sense.
There is an entry ticket which you'll have to purchase though, which would just cost you Rs 1,500. The event starts at 9:00 pm sharp and it's going to be a PARTY!
There is one tiny detail that we'd like to mention. STAGS ARE NOT ALLOWED! So all you single boys, better put a ring on it soon. Makes sense. This is going to be an event with music and costumes and it will be absolutely LIT!
COLABS is hosting a Halloween event too!
COLABS, Lahore's most famous coworking space is hosting its own Halloween night. This coworking is a place for all the cool kids and they are definitely going to keep up with the beat of Lahore.
They have already decorated their interior and have made such a SPOOKY vibe to the place and we're LOVING it!
Look at this SPOOKY Halloween at COLABS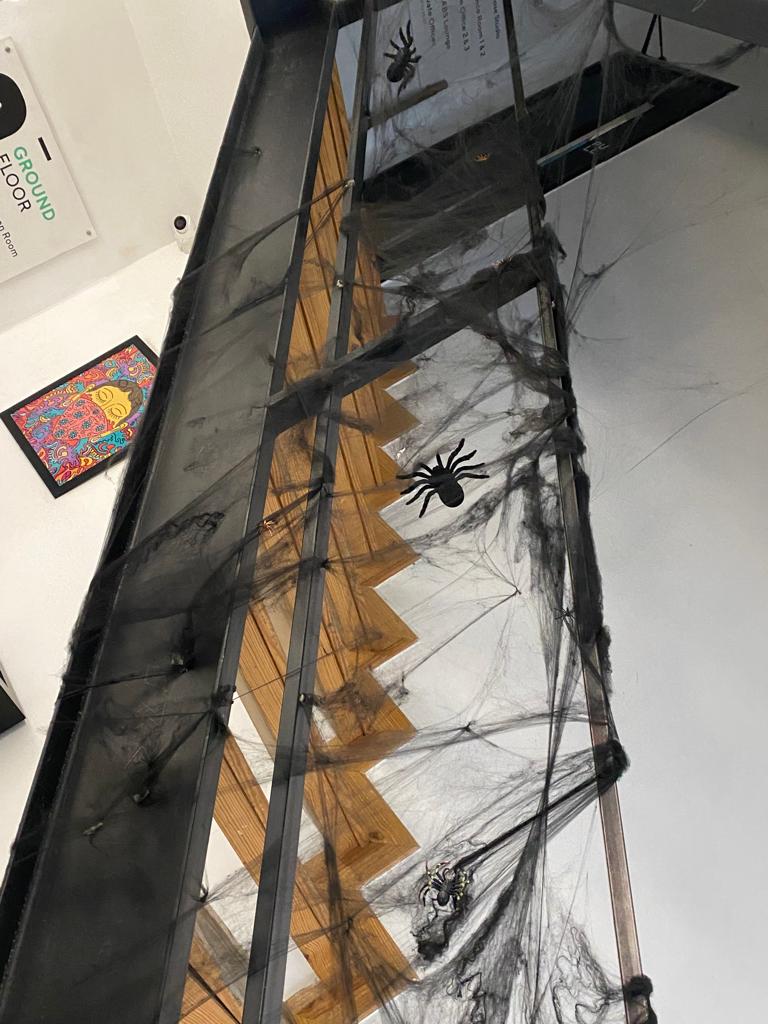 They have a skeleton reading the news paper as well. THAT IS WICKED!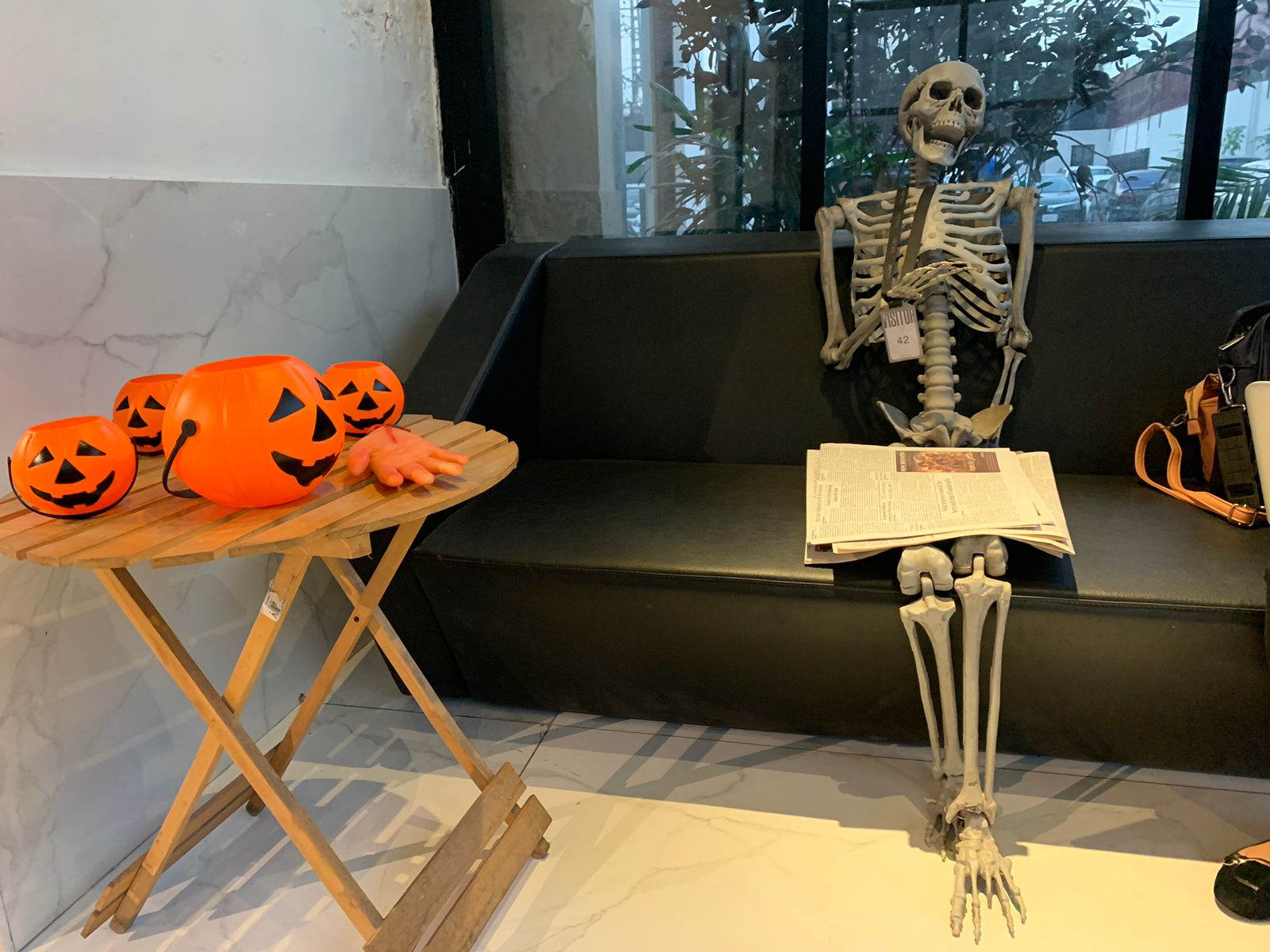 They're actually keeping with the spirit of the day and are having the event on the 31st of October! Also, they are also going to have some creepy fun games for everyone.
A Tarot Card Reader is going to be there, That is SO COOL!
Now everyone loves to know about the future and what future endeavors they have in line for them, especially their love life. So COLABS is going to have a tarot card reader too! It's just fun to know about what the stars and planets have in plans for you. Obviously, it's a vague reading but that's the fun part, you know your life best, and that reading can only be understood by you.
Along with this, they are going to have an award for best costume and much more fun things to go around. So MARK YOUR CALENDERS!
Whatsapp went out! Click here to read all about it.